Introducing The FADER's Kelis Week
A week-long celebration of pop's coolest shapeshifter.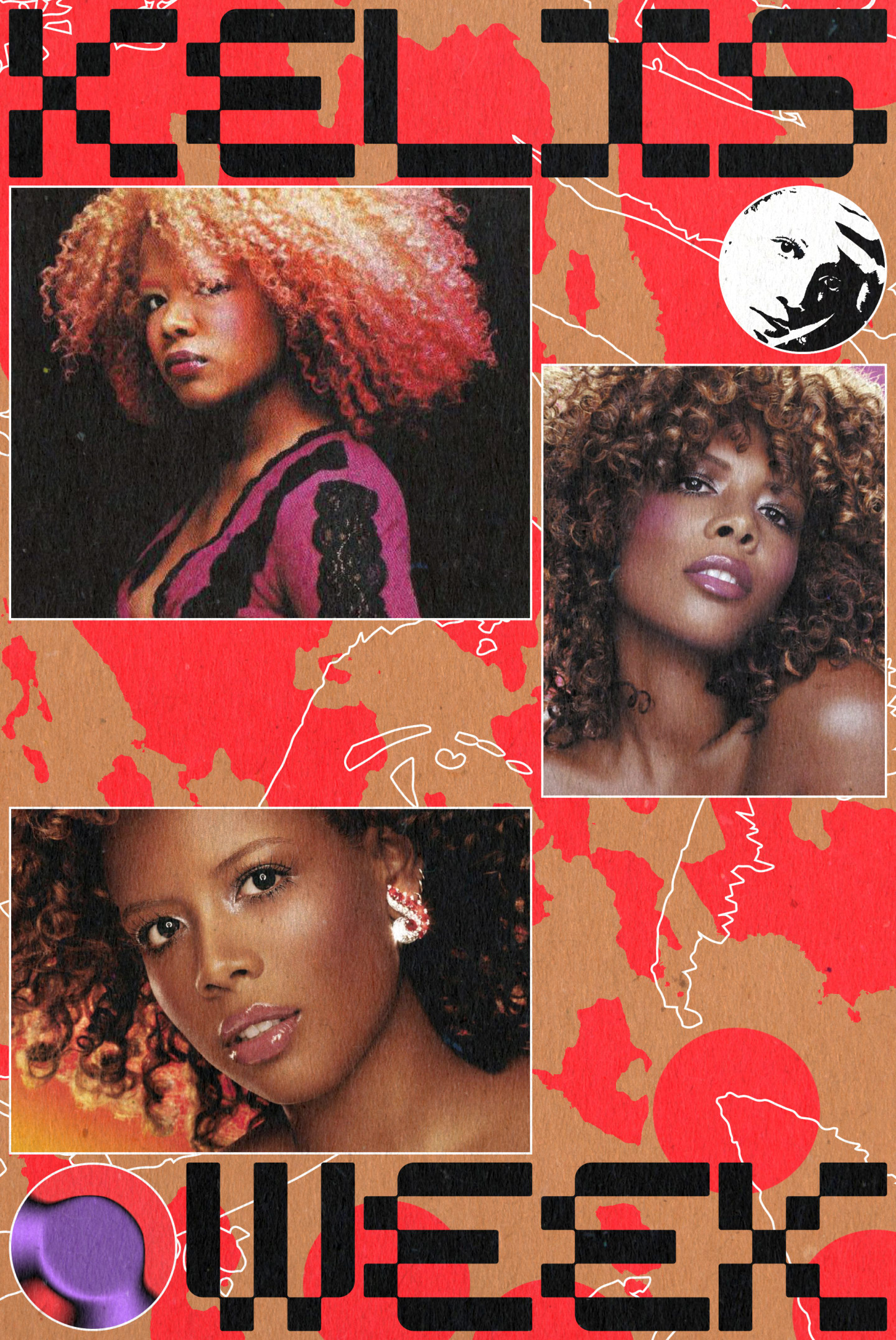 For years, it seemed like Kelis was ahead of her time. From her style choices to her music to her iconic visuals, she pre-empted trends. That is, as much as one can pre-empt trends without giving a shit about their existence.
For me and other members of the FADER staff, many of whom grew up in the late '90s and early aughts, Kelis was — and remains — a beacon. Watching her, we learned to love our inner weirdos in public. To wear our hair however we wanted. To take no shit from men. To be loud and proud of our accomplishments. To try things and fuck shit up. To follow our hearts.
But looking back at her career now, from the vantage point of a cultural climate where authenticity and post-genre aesthetics are everything, it feels more accurate to say not just that she was early, but that the rest of the world was late. In recent years, advances in technology and human connectivity have meant that some walls have come down. We don't bat an eye when pop stars collaborate across genre lines or when they try on bold new visual identities. Kelis has been doing it since the Clinton presidency.
Two decades and a radical career change on, she's still here, splitting her time between the businesses of music and food. During an era marked by uncertainty and cynicism, we're proud to look to her for cues on how to thrive at life. This week, we'll celebrate Kelis's work, her impact, and, tbh, the simple, glorious fact of her existence.