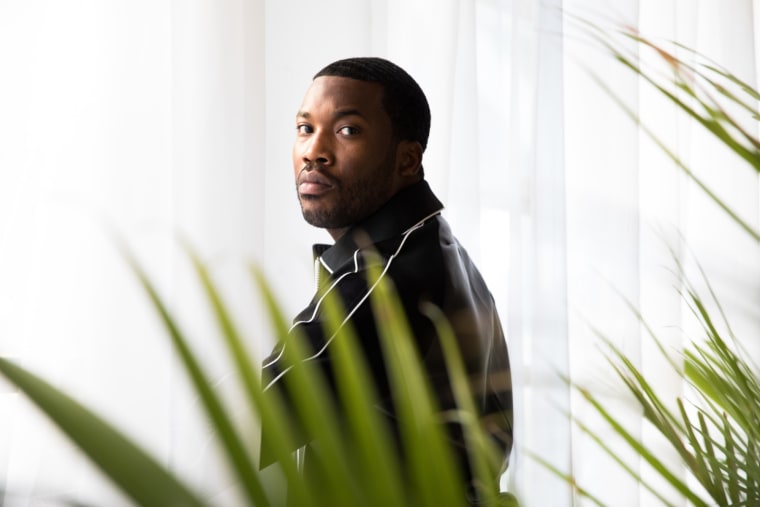 A bail hearing has not been set for Meek Mill, a representative for The Philadelphia Courts confirmed to The FADER. Court spokesperson Gabe Roberts told The FADER that a clerk had scheduled a bail hearing in Meek Mill's appeal case preemptively before it had been looked over and approved by Judge Genece Brinkley. According to Roberts, the request for a bail hearing from Meek Mill's lawyers is still on file and could still be approved and scheduled.
On Friday afternoon, Meek Mill's lawyers told The FADER that the rapper had been granted a bail hearing in the appeals case. The Philadelphia native was set to appear in front of Judge Genece Brinkley at Philadelphia's Center for Criminal Justice at 9 a.m. on November 27 before the hearing was erased.
Earlier this week, Meek Mill's lawyers filed a motion to recuse Judge Brinkley from the appeals case. In a recent conversation with The FADER, Meek Mill's lawyer Joe Tacopina detailed allegations against Brinkley. Tacopina said that Brinkley requested that Meek Mill remake a Boyz II Men song and shout her out by name during a private meeting in her chambers in 2016. He also said that she encouraged him to leave Roc Nation for his former manager Charlie Mack. The FBI is reportedly investigating Judge Brinkley's connections to Mack.
On Monday, supporters held a rally for Meek Mill in front of the Criminal Justice Center in Philadelphia. JAY-Z penned an op-ed piece on Meek Mill's sentence in the New York Times on Friday. "Probation is a trap and we must fight for Meek and everyone else unjustly sent to prison,"he wrote.

This story was updated at 4:32 p.m. EST on November 17 to reflect new information from The Philadelphia Courts.