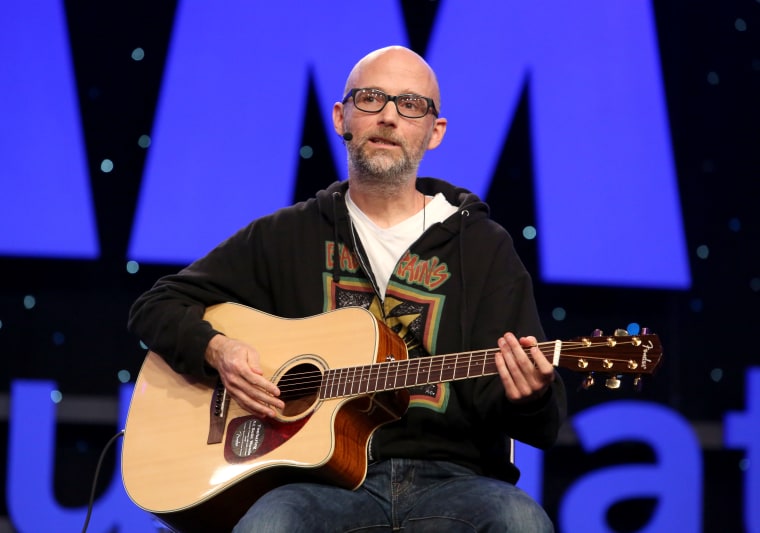 Last year, Moby shared an Instagram in which he claimed "friends in D.C." had passed along crucial information about Donald Trump's ties to Russia, the administration's collusion, the nefarious leaders' "need" for war with Iran, and other salacious details. And as Louisville, Kentucky's WFPK pointed out in a recent interview with the social media influencer, he maybe wasn't totally wrong about everything?
According to Moby, that's because his "friends in D.C." are actually the CIA, and they asked him to spread the word about the Fusion GPS dossier because of his vast social media influence.
"They were like, 'This is the Manchurian Candidate, like [Putin] has a Russian agent as the President of the United States,'" he told the radio station. "So they passed on some information to me and they said, like, 'Look, you have more of a social media following than any of us do, can you please post some of these things just in a way that … sort of put it out there.'"
Moby has 244k followers on Instagram, which is a lot, but Harry Styles has 22.9 million followers, so why not go to him instead? That question is never answered, but Moby does say he met these CIA agents through "touring," so it's possible that a singer with more clout will get a chance to do some good for their country now that the job is sort of out in the open.
For his part, the singer sounds pretty devastated about the whole thing, telling the radio station that the full extent of the Russia situation is "really disturbing and it's going to get quite a lot darker."
"Like the depths of the Trump family in business and their involvement with organized crime, sponsored terrorism, Russian oligarchs, it's really dark," he said. "I guess we should all, like, fasten our seat belts and hold on."
You can listen to the full interview below; the Russia talk begins around the eight-minute mark.