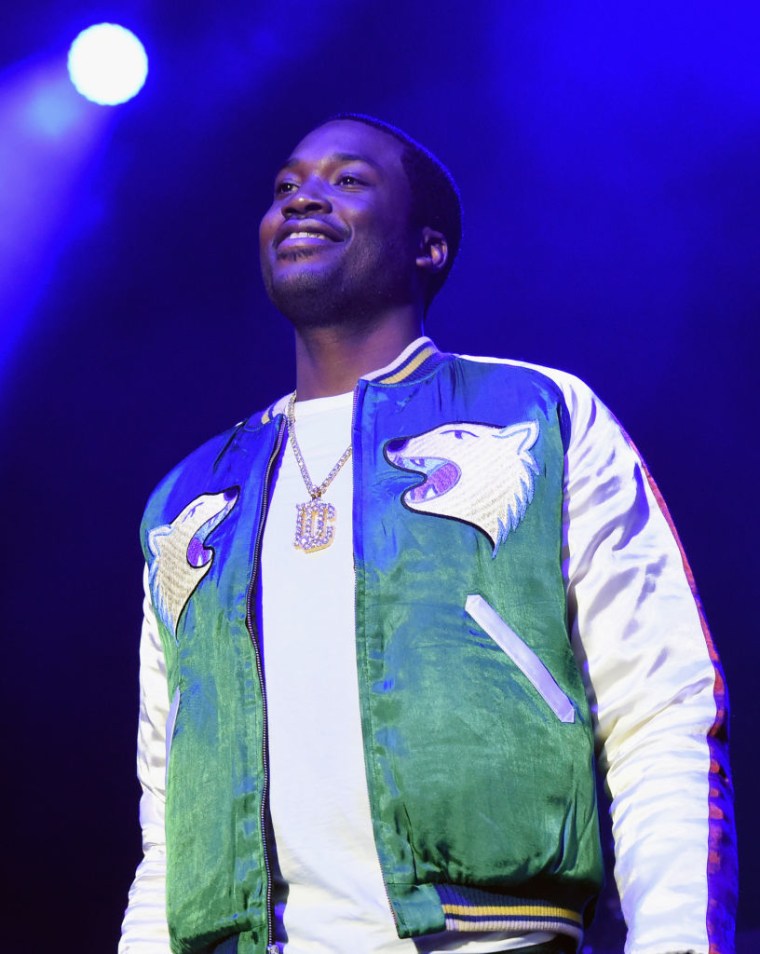 Attorneys for Meek Mill have filed a petition with the Pennsylvania Supreme Court asking for the rapper's release, according to a new report in TMZ.
Meek Mill is currently imprisoned for violating probation stemming from a 2007 guns and drug arrest. It was testimony from Meek Mill's arresting officer Reginald Graham that initially sent the rapper to jail. However, Graham is one of many police officers named on a list of "tainted" police officers blacklisted by the Philly D.A.'s office from testifying due to "a history of lying, racial bias, or brutality."
The list and ensuing scandal led District Attorney Larry Krasner to recommend Meek Mill be released from prison on bail citing "a strong showing of likelihood of [Meek Mill]'s conviction being reversed (in whole or in part)." Meek Mill's attorneys cited this recommendation to the state's Supreme Court on Monday, and also pointed to allegations of improper conduct against Judge Genece Brinkley, who has overseen Meek Mill's case since 2007.
Last week, Meek Mill's attorneys said they looked forward to the rapper's "immediate release" after Krasner's notice. An explosive Rolling Stone article on Meek Mill's case was also published, alleging "dozens of civil cases" connected to Judge Brinkley.