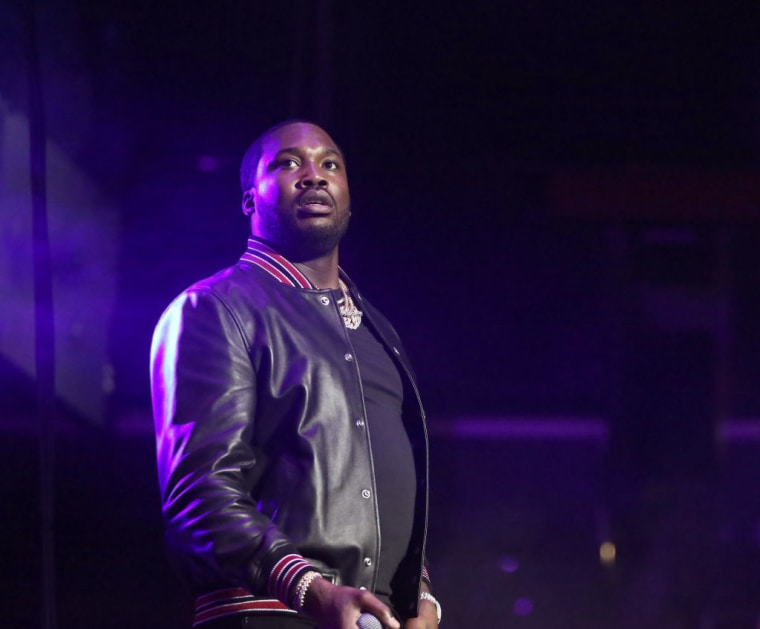 Meek Mill has been denied a new trial by Judge Genece Brinkley, Pitchfork reports. Brinkley's opinion states that the Philly rapper "failed to meet his burden of proof" in claiming that his original 2007 gun and drug trial was compromised by an allegedly corrupt arresting officer.
Meek Mill and his legal team have accused Judge Brinkley of inappropriate conduct throughout his case, and criticized her for sentencing the rapper to two to four years in prison on probation violations. Meek Mill's petition to remove Brinkley from his case was recently denied. Philly D.A. Larry Krasner has called for Meek Mill's original conviction to be thrown out.
"We are not at all surprised by Judge Brinkley's decision today," Meek Mill's attorney said in a statement. "Despite the agreement of the District Attorney's office on the need for a new trial, and the granting of new trials to other identically situated defendants, Judge Brinkley made clear during the hearing on June 18th that she had already decided the matter.
"We continue to believe that this miscarriage of justice will be corrected upon further review, and that the public's confidence in the impartiality of the judicial system in Pennsylvania will be restored."