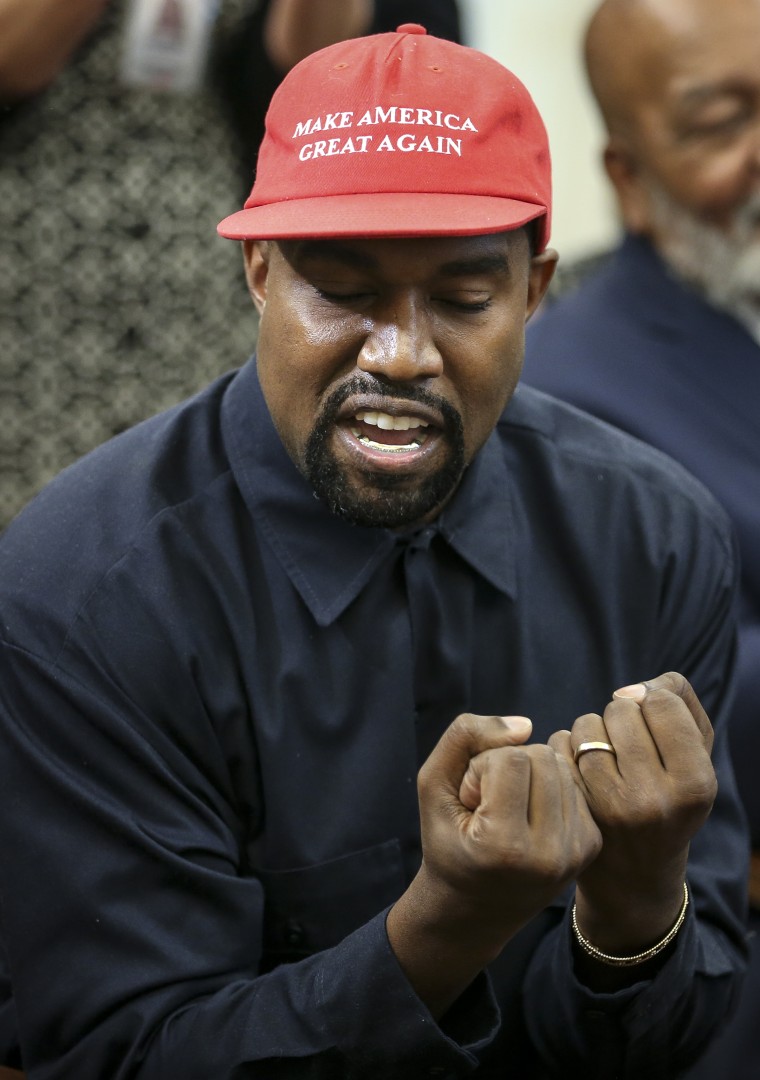 Kanye West has followed his previous donation to the campaign of Chicago mayoral candidate Amara Enyia with another sizeable sum: on Wednesday, Enyia's campaign reported a $126,460 contribution from the artist, NBC Chicago reports.
The disclosure of West's donation comes the day after he tweeted that he was done with politics. "I am distancing myself from politics and focusing on being creative," he tweeted, claiming he'd been "used" and disavowing any association with BLEXIT, the right wing African-American organization founded by Candace Owens. Owens later apologized for associating Kanye West with the logo design for BLEXIT.
West appeared at a campaign event with Enyia on October 24 along with Chance The Rapper, who stoked speculation of his own run for Chicago Mayor before endorsing Enyia at a press conference. When asked by the Chicago Tribune about West's support for Trump, Enyia responded: "[West] believes there always has to be room for dialogue, and people should be able to have a conversation and at least be aware of other points of view."