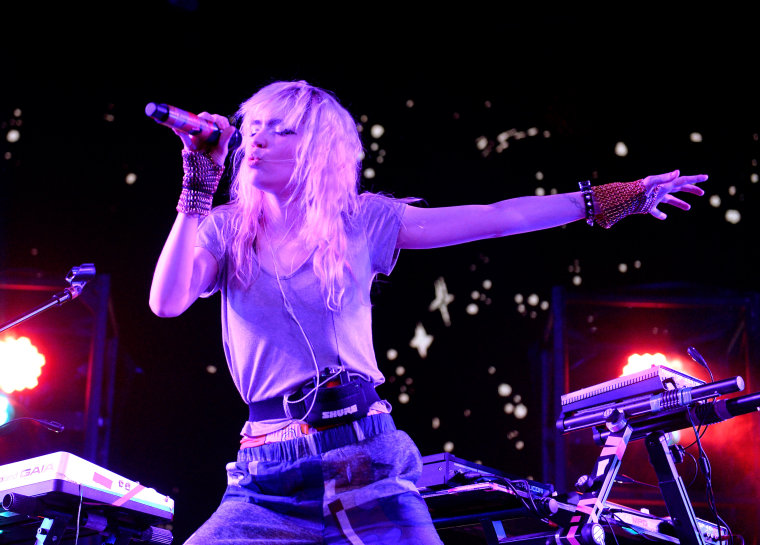 Grimes has announced the opening of a merch store with her own designs, as well as the drop date of new music. "New music coming Nov 29," the artist wrote on Twitter.
The web store is currently stocked with t-shirts and stickers – a new Grimes logo is featured prominently in most of the products.
Grimes dropped her last album Art Angels in 2015. This year she's shared collaborations with artists like Janelle Monae, Loona, Euringer, and Poppy. In February 2018 she said she would not be releasing new music "any time soon" due to the "trash music industry," and later apologized for her comments. She has since shared snippets of two new song demos and a potential tracklist for a new album.