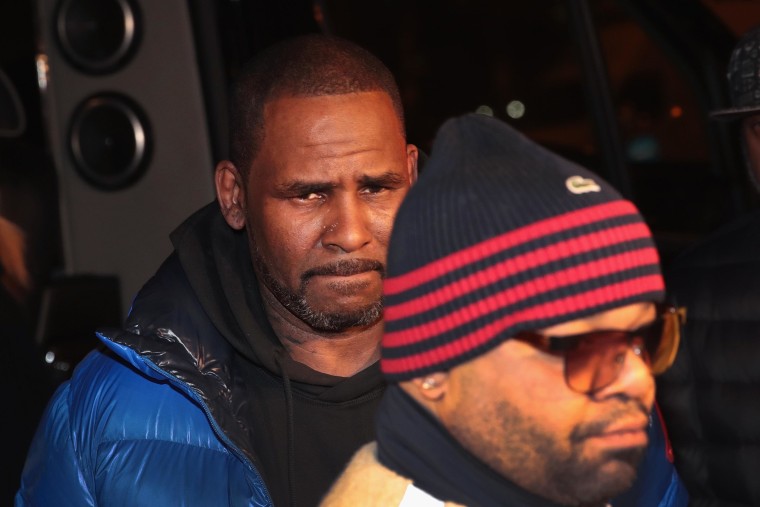 R. Kelly was released on bail on Monday after posting $100,000 bail. The release came hours after Kelly's attorney had stated that his client is struggling financially and reports emerged that he owes thousands in child support and rent.
The Chicago Tribune reports that the $100,000 bail money came from "a suburban Chicago woman" with court records showing a 47-year-old Romeoville, Illinois, woman posted the bail. She identified herself as a "friend" of Kelly's on the bond slip.
The Tribune's report went on to highlight the local support for Kelly, who was greeted by a group of fans upon his release on Monday evening. One car parked near the jail reportedly played 1996 hit, "I Believe I Can Fly" while a bystander loudly sang along.
Another man at the scene, 25-year-old Omar Bey, said he was a fan of Kelly's but had mainly come to boost his social media profile. "I'm just trying to get some footage for my Snapchat," he told reporters. "I'm not too sure if he did it or not, but I know he'll beat the case."
Kelly faces 10 charges of aggravated criminal sexual abuse against four victims between the ages of 13 and 16. He surrendered to authorities on February 22. He has pled not guilty to all charges.