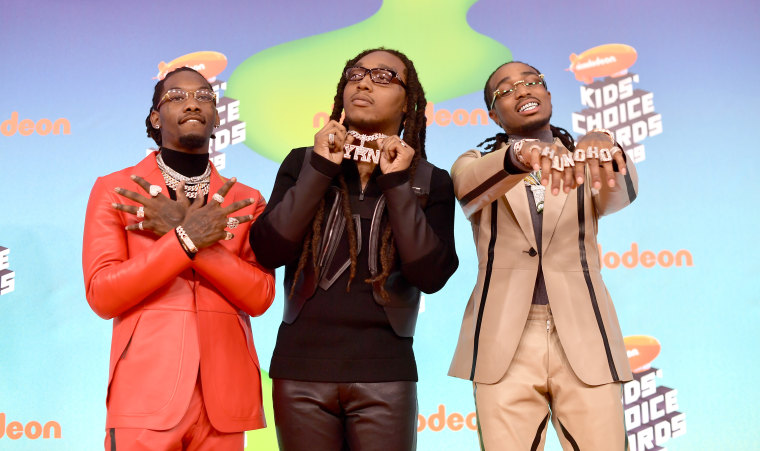 Migos are one of the most prolific groups in rap, rarely keeping fans waiting for new material in one form or another. The next project from the trio was expected to be Culture III, with Offset telling fans it would arrive in early 2019. However, that release failed to transpire and on Sunday, May 5, Quavo began asking fans on Twitter what they wanted to hear next. The options included Culture III plus new instalments of their YRN and No Label series.
YRN 2 ? C III ? Or a Whole New Chapter?? Fans Choose

— QuavoYRN (@QuavoStuntin) May 5, 2019
Vote now for the next Migos project!!!!

— MIGOS™ (@Migos) May 5, 2019
Quavo later suggested that Migos might not be as open to suggestion as they had made out.
Ion think it's gonna be nun of those

— QuavoYRN (@QuavoStuntin) May 5, 2019
Back in March Migos assured reporters at the Nickelodeon Kids' Choice Awards that Culture III was "on the way." They also suggested 2019 would bring "movies, commercials and more music." Earlier this year rhe group appeared on Mustard's "Pure Water" while Offset dropped solo album Father Of 4 in February.