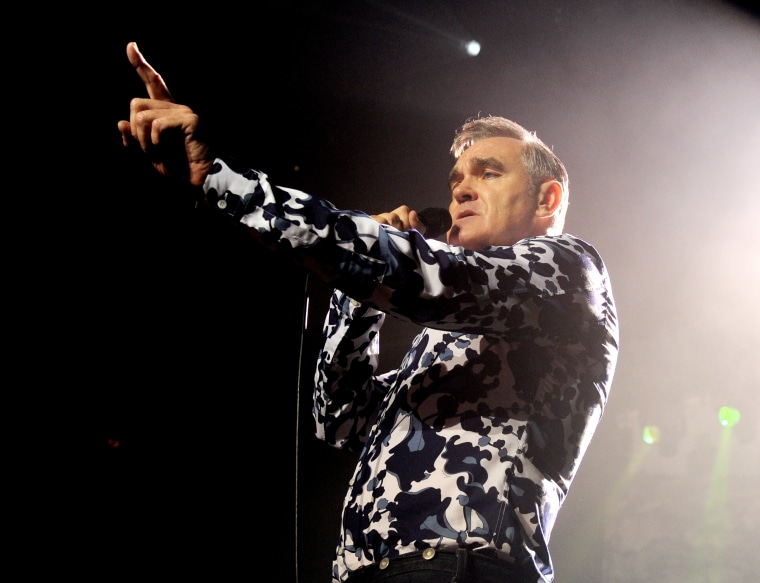 If Morrissey's last couple of weeks had the title of a Smiths song that doesn't exist, it would probably be called something like "I'm Begging You To Shut Me Up (In The Heather'd Glens) (Skinhead Oi! remix)." The singer-songwriter's far-right sympathies revealed themselves again when he wore a pin in support of nationalist party For Britain during a performance on The Tonight Show Starring Jimmy Fallon, prompting outrage. One day after Spillers Records in Cardiff announced that it was banning Morrissey records from its shelves, Morrisey has shared a statement on the fallout.
No, he's not apologizing. Instead, Morrissey's letter blames the U.K. media for a "contorted interpretation of who and what I am," and accuses them of "[writing] as if someone is coming to get them." He goes on to make an argument familiar to anyone who's followed what Islamaphobic media personalities have been saying for years: "I call for the prosperity of free speech; the eradication of totalitarian control; I call for diversity of opinion..." Ectera, ectera. There's also lines about not eating meat, like "Cows are friends to humans - don't kill them." Something tells me he's not doing them any favors!
Read the whole thing here via Consequence of Sound.