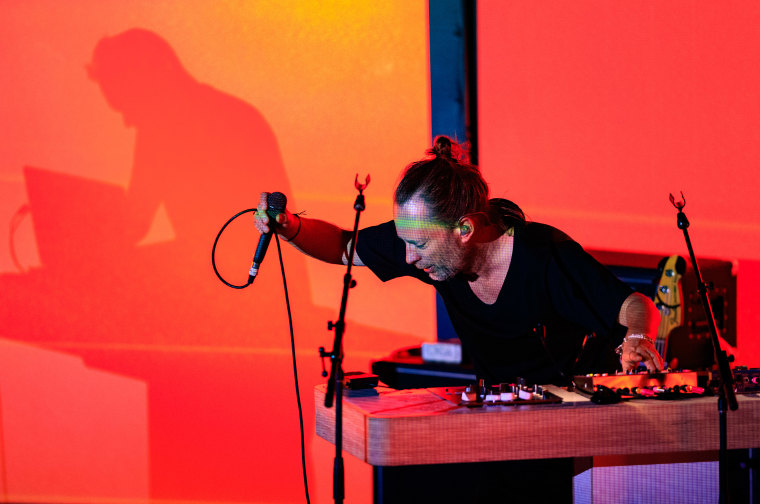 Thom Yorke fans are eating good this year. Earlier this summer, the Radiohead frontman and noted Billie Eilish fan released Anima, his first proper solo album in five years. A few months before that, he dropped a companion EP to his harrowing Suspiria soundtrack. Today, Yorke is sharing a new song he made with Flea (his Atoms For Peace bandmate) for Motherless Brooklyn, Edward Norton's directorial debut based on the Jonathan Lethem novel of the same name.
"Daily Battles" is a sparse and contemplative piano-bound track. Though Motherless Brooklyn takes place in the 1950s, Yorke's lyrics on the song are imbued with the combative anxiety of modern life. Flea plays trumpet on Yorke's version of the track, where jazz trumpeter Wynton Marsalis takes the lead on a separate, instrumental version.
"To have [Yorke] write a song for the movie in response to absorbing what the movie and the character are aiming at is a very different thing," Norton told Rolling Stone about the track. "It's... like Lady Gaga, what those guys did with 'Shallow' in [A Star Is Born], that's a stunning song that rises up in the film and out of the film. It rises organically out of the story of the film and it gives you shivers, it's really a special thing when that happens."
Motherless Brooklyn is in theaters November 1.