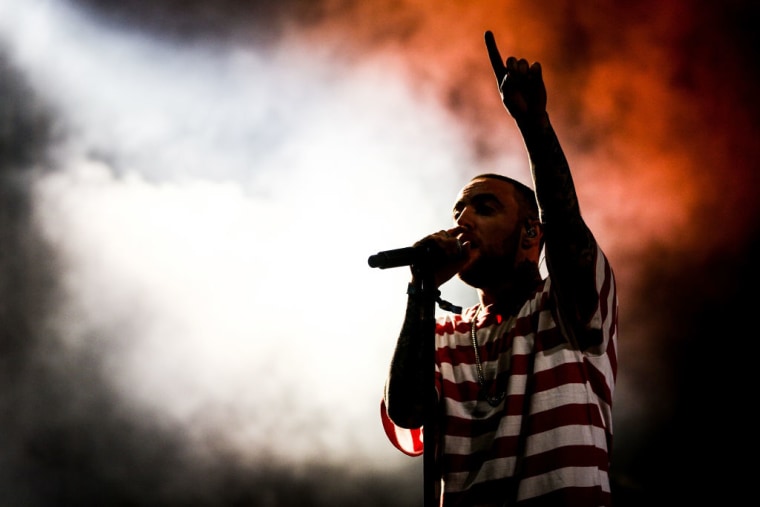 The 15th annual Black List, a rundown of the most in-demand unproduced movie scripts in Hollywood, was released on Monday. Among the titles on this year's longlist is Blue Slide Park, an unofficial biographical script based on the life of Mac Miller.
Deadline reports that the script was written by Kyle Anderson and Michael Vlamis. Vlamis is best known for playing Michael Guerin on The CW's Roswell, New Mexico. The script is adapted from the manuscript of journalist Paul Cantor's forthcoming biography of the late rapper.
The log line for Blue Slide Park reads: "After his first album topped the Billboard Charts, life was never the same for Malcolm McCormick aka Mac Miller. This is his story of music, love, success, family, and addiction."
Miller died age 26 in September 2018 following an accidental overdose of cocaine, alcohol, and fentanyl, according to a report from the Los Angeles Coroner's Office. Three men were arrested in September 2019 and charged in connection with his death.
Earlier this year director CJ Wallis announced, then subsequently halted, production on a documentary based on Miller's life. The decision was made at the request of Miller's family and manager, Christian Clancy.