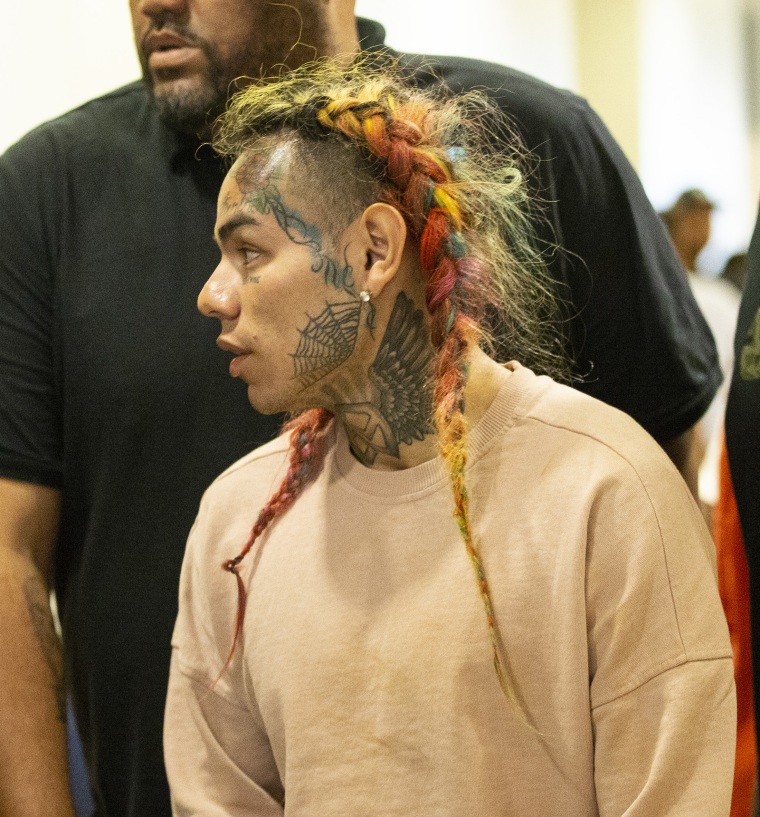 6ix9ine, the chart-topping rapper turned federal informant, will serve the rest of his 24-month prison sentence behind bars, Complex reports.
His legal team's motion for the rapper to be remanded to his home or a "community correctional facility" was denied by Judge Paul Engelmayer. "[T]he Court's determination was, and is, that a 24-month prison sentence is necessary in this case," Engelmayer's decision reportedly reads.
Born Daniel Hernandez, 6ix9ine was arrested in November 2018 along with several members of the Nine Trey Bloods. The rapper pleaded guilty to firearms and racketeering charges in January 2019, and agreed to testify against his former associates Anthony "Harv" Ellison and Aljermiah "Nuke" Mack. 6ix9ine's 24-month sentence was handed down in December 2019, though his lawyer Lance Lazzaro reportedly believes his client will be released by the end of July 2020.
Whenver 6ix9ine does get released, he intends to pick his music career back up. In October he signed a deal with his former label 10K Records for $10 million, and was reported to have turned down witness protection to return to rap.