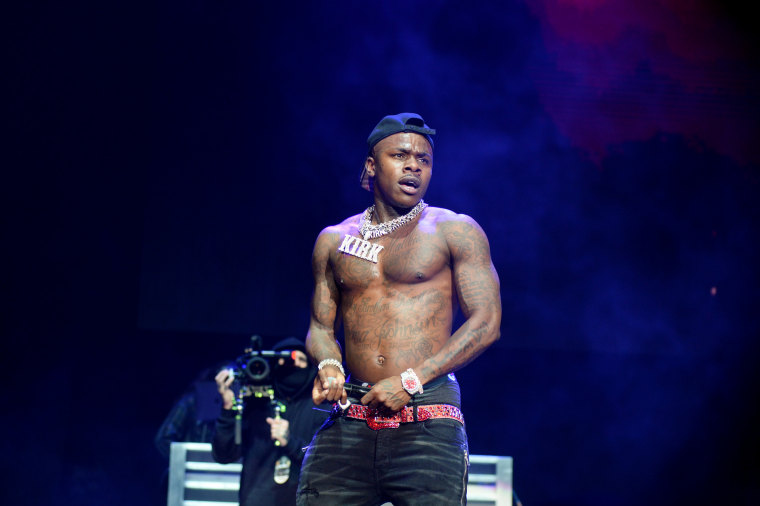 DaBaby was reportedly seen in a mobile phone video hitting a woman during a club altercation, according to TMZ. The videos shows the rapper, who was headed towards the stage at an afterparty in Tampa, Florida, stop hit someone after what looks like a camera flash in close proximity to his face.
The rapper would later take to Instagram stories to allege the woman struck him in the eye with her phone before issuing an apology, claiming he was unaware of who was holding the phone because of the flash. "I'm very sorry that there was a female on the other end of that flashlight on their phone," he said. "I couldn't see you because you got the flash this close to me. But fans—how many people know how to zoom in? Just zoom in instead of popping me in the motherfuckin' eye with the phone."
He went on to offer to fly the person out to have "an adult conversation" about the incident. "I'd love to make the situation better," he said.
According to TMZ's law enforcement sources, it's unclear whether or not the woman in question has filed charges against the rapper just yet. She did reportedly claim that it was a different woman who actually hit the rapper with their phone, but she ended up being hit in retaliation in a case of mistaken identity.
Just a few days ago, battery charges against the rapper stemming from an incident involving a Miami club promoter were tossed out, however, the robbery charges are still under investigation.