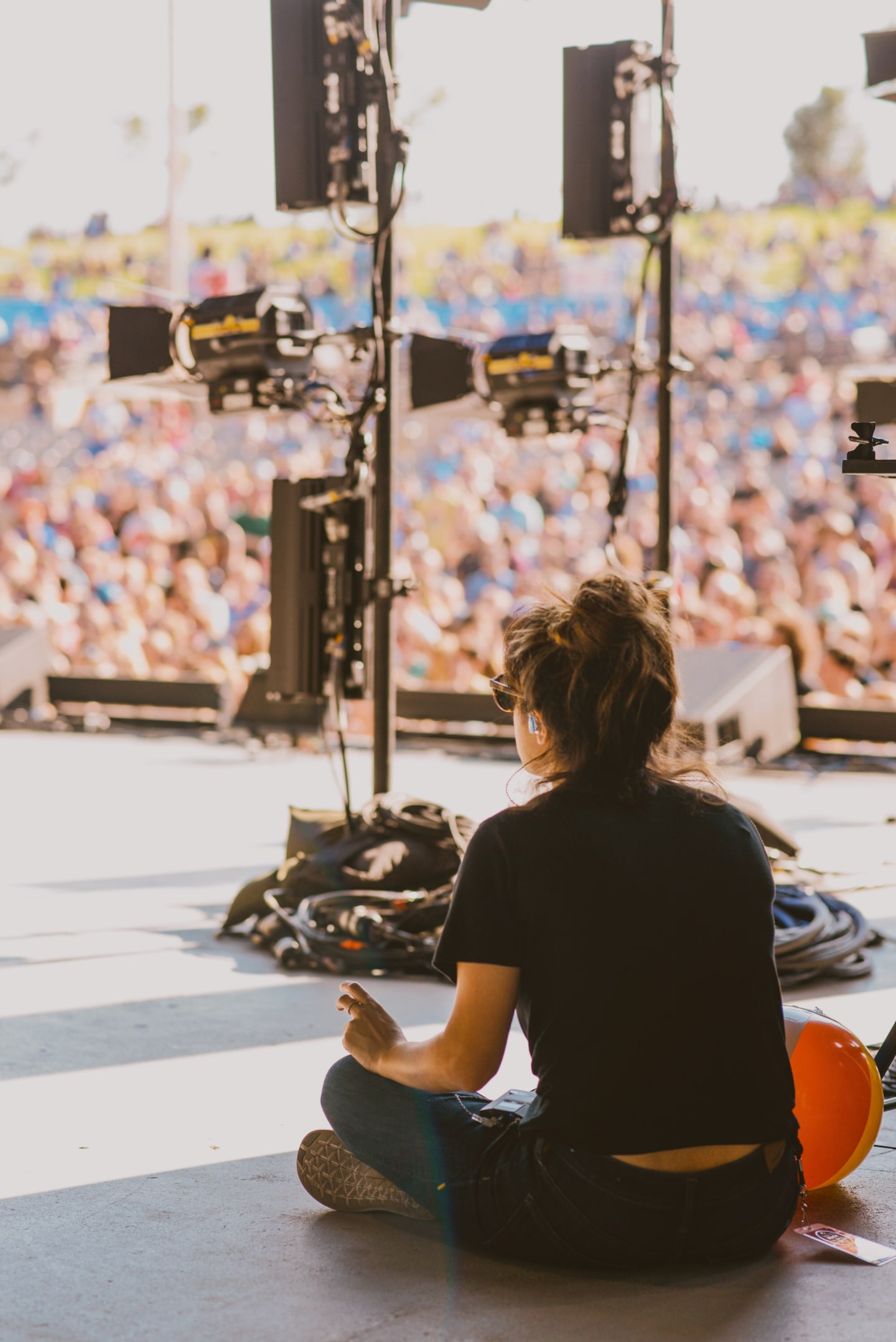 The novel coronavirus wrought havoc on financial markets this week as domestic cases of the disease grew exponentially and the government's response faced heavy criticism. Stocks in Live Nation, one of the world's biggest live music corporations, dropped by 16% on Wednesday, and later that night, President Donald Trump announced a travel ban on "all travel" from Europe to the United States. The proclamation was soon corrected — in reality, the Europe-to-U.S.A. ban did not apply to American citizens, their families, or permanent residents. Still, the speech caused mass confusion and financial hardship for artists like Torres, who asked fans for cash after booking last-minute tickets for her band to return home.
The past two weeks have seen a wave of tour and concert cancellations and postponements, from multi-million dollar institutions Coachella and SXSW to independent artists across the world. The financial toll this will take on artists in the era of streaming is enormous, but it could potentially decimate those who work on the shows behind the scenes: venue staff, promoters, and tour managers like Noamme Elisha. I spoke with her the morning after Trump's declaration — Elisha has worked with bands like Tame Impala and The Flaming Lips, but her business and livelihood is at a complete standstill with no end in sight. She's never seen anything like this, she tells me emphatically: "Absolutely not, not on this scale. I've had tours get canceled for all sorts of reasons but a mass cancellation like this is very, very scary."
The music industry is not maintained by employees with salaried jobs at stable institutions. The people bringing concerts to your town are the self-employed workers like Elisha, who take irregular hours and work with an ethic refined for their specific field. But you can't outhustle a pandemic. The collapse of the live music industry will fall hardest on those, like Elisha, without a safety net, and as she revealed throughout our conversation, there's no sense how long a recovery will take, or if one is even ensured — not long after we spoke, Live Nation announced it was postponing all remaining touring concerts for the month of March.

The FADER: How are you holding up?
Noamme Elisha: I'm just trying to keep my head on my shoulders while my entire industry collapses, no big deal [laughs]. A lot of tours have been canceled. Whereas labels can work with an online approach to what's happening now, live touring is at a complete standstill for an indefinite amount of time.
What that means for me personally, is as a tour manager — I'm just waiting to see what happens. [And] I can't really do any events for the summer if we don't know what gonna happen. I've had a bunch of shows get canceled, some in Europe, some in the U.S. that I'm just still waiting to hear.
The bands that you're working with that have had their shows rescheduled, how are they feeling right now?
You know, not a whole lot, as far as I know. I will say that a lot of my work is supposed to be starting in April and May, so we didn't really have a lot of times in March. Everything from May festivals, to Bonnaroo, to even a private event that I had planned out with an artist, they were all things that I'm just waiting to hear if they're gonna be happening or not. So things on my end, like booking sites or booking hotel rooms or booking production, is just not happening right now. People don't wanna put in any money into securing these things for the tour without knowing if these shows are happening or not.
Are you working on any tours that have pandemic insurance?
None of our tours have pandemic insurance. I actually got an email from a business manager saying, "Yeah the insurance will cover if the artist gets sick but if anyone around the artist gets sick or if flights cancellations happen, I don't believe the insurance will cover it." That's the report that I'd gotten about a show that we were supposed to do in Europe in June.
Do you have any strong sense about what the financial implications will be in the months to come?
It's really hard to know because I don't know how long this will last. There is no work from home for most touring crews, for most musicians and it trickles down to venue staff and you know, now agencies aren't getting their commissions and what's gonna happen with local promoters. Like, we found this article about [the 16% drop in Live Nation's stock price as a pandemic was declared]. But what does that mean for promoters that don't have that sort of power and infrastructure? What happens when indie management companies and agencies don't have the cash flow coming in from commissions? I'm a foreign citizen, I'm not an American. I don't have the option of unemployment. I don't have the option of even going back to my home country because it's in quarantine right now.
Everyone is taking a hit. There's a lot of anxiety surrounding it. We have a bunch of Facebook groups for touring crew and everyone is saying the same thing: how they had all this work lined up a year to eight months in advance, and this happens and you're shit out of luck. All this work that I thought I had, that I was relying on, that my family was relying on, to pay my rent, my mortgage, my whatever, is now not happening. There's a lot of uncertainty. We don't know how long this is gonna take to blow over and what that means for the future.