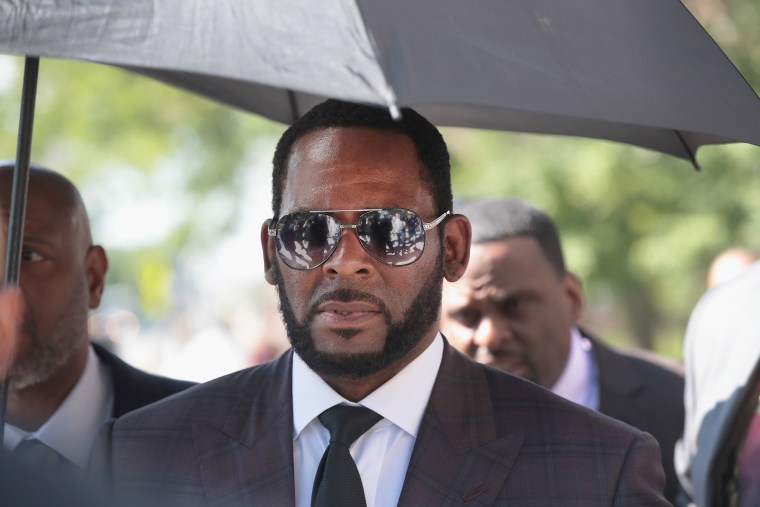 The U.S. Attorney's Office for the Eastern District of New York has announced a 96-month sentence for Michael Williams, an associate of R. Kelly. Williams was found guilty of setting fire to an SUV belonging to the father of a witness in Kelly's trial.
In a press release, the Department of Justice said that Williams went to the witness's home in Ft. Lauderdale on June 11 2020. While the witness was present inside the residence with their family, Williams attempted to set fire to an SUV leased by their father. The vehicle was "heavily damaged," and investigators found traces of the same accelerant used to incinerate the car around the edges of the witness's home.
The D.O.J.'s release also included tracts of Williams's internet search history, which allegedly covered "the detonation properties of fertilizer and diesel fuel, witness intimidation and witness tampering, and countries that do not have extradition agreements with the United States."
A Rolling Stone report, which identifies Williams as "a relative of an unnamed Kelly publicist," shared a statement from the victim:
It is very unfortunate to see a man lose his freedom, however, the crime that was committed was not only vicious but disturbing. My mental state deteriorated tremendously due to fear, invasion of privacy, and trauma among many other things. Because of your actions, I live in fear and have had to relocate my entire life. In that home were not only adults but animals and children under the age of 10. My family is traumatized and has been in distress due to this unlawful act. I hope this life-changing event gives you time to reflect on your actions.