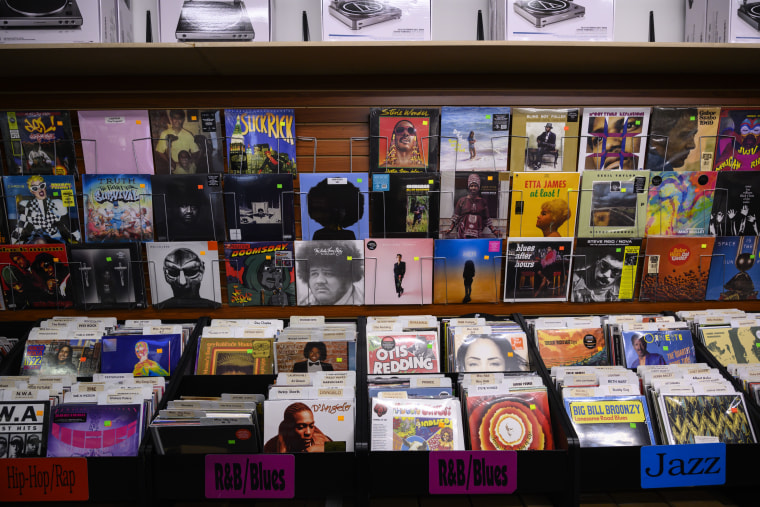 Americans bought 2.11 million vinyl records last week, Billboard reports. The figure marks the first time the single-week total has topped 2 million since MRC Data (formerly SoundScan) started tracking music sales in 1991. Sales clearly benefited from last-minute Christmas shopping — the number was up 45 percent from the previous week, when 1.46 million units were sold — but the new high also demonstrates a trend of significant growth on a broader scale: 2020's Christmas week total was 1.84 million.
According to Billboard, U.S. vinyl sales have topped 1 million six weeks in a row; there have only been 14 instances of million-unit weeks in the MRC Data years, eight of them occurring in 2021. And, for the past 23 weeks, more vinyl records have been sold than CDs; this only happened in five weeks last year, and never before 2020.
Unsurprisingly, last week's fastest-moving LP was Adele's 30 (59,000 units), which became the bestselling record of 2021 within three days of its release, despite many independent musicians and fans calling out the British pop star and her label, Sony, for ordering 500,000 pressed copies of the album in the middle of a vinyl shortage.