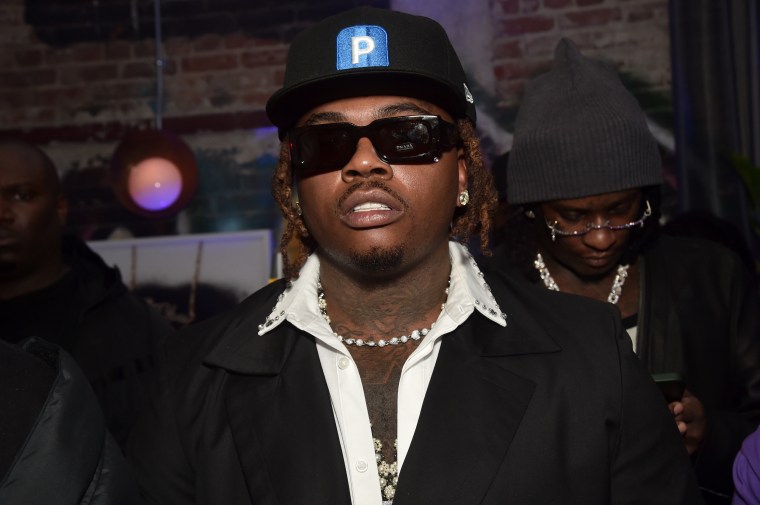 Last year, the Atlanta satellite city of South Fulton, Georgia honored its native son Gunna when Mayor William "Bill" Edwards dubbed September 16 Gunna Day, an official recognition of his success and positive impact on the community. A year later, the ascendant rap star legally named Sergio Kitchens is incarcerated and will likely remain so until his January trial for conspiracy to violate Georgia's Racketeering Influenced and Corrupt Organizations (RICO) Act. If convicted, he could face up to 20 years in prison. Nevertheless, time continues to march and the show must go on: The second annual Gunna Day is tomorrow (Friday), and this year, a new event called Gunna Fest will follow a day later.
Last year's holiday was celebrated with the opening of Gunna's Drip Closet and Goodr Grocery Store: a place where low-income students at the rapper's former middle school can go to get clothing, food, and sundries free of charge. Gunna Fest 2022 will retain the spirit of giving while moving to more traditional family festivities such as free rides, food, and merch.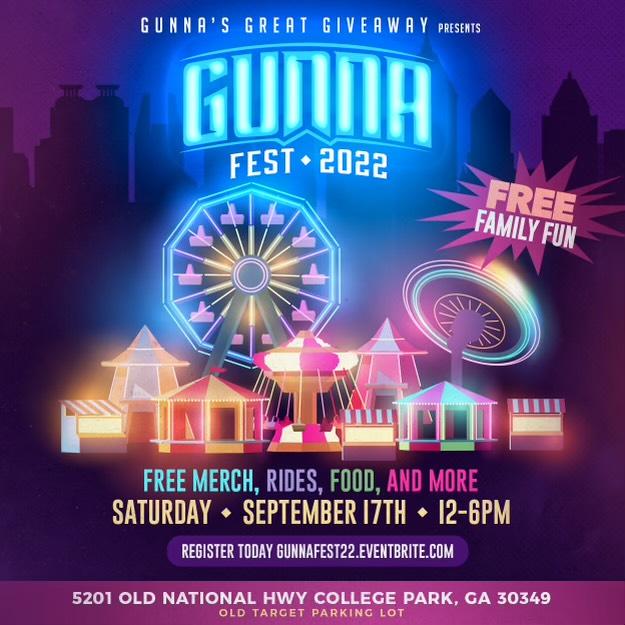 Since surrendering to police back in May amid a RICO indictment that swept up 28 alleged members and affiliates of the YSL crew and record label — which the state refers to as a "criminal street gang" — Kitchens has been denied bond twice, as has his friend and YSL Records' founder, Jeffery Williams (Young Thug). In all, Fulton County Superior Court Judge has based his denial on the prosecution's concern that Kitchens and Williams might intimidate witnesses if conditionally released.
Within Kitchens' conspiracy charge, he is accused of nine "acts in furtherance of the conspiracy," three of which are based strictly on his song lyrics.