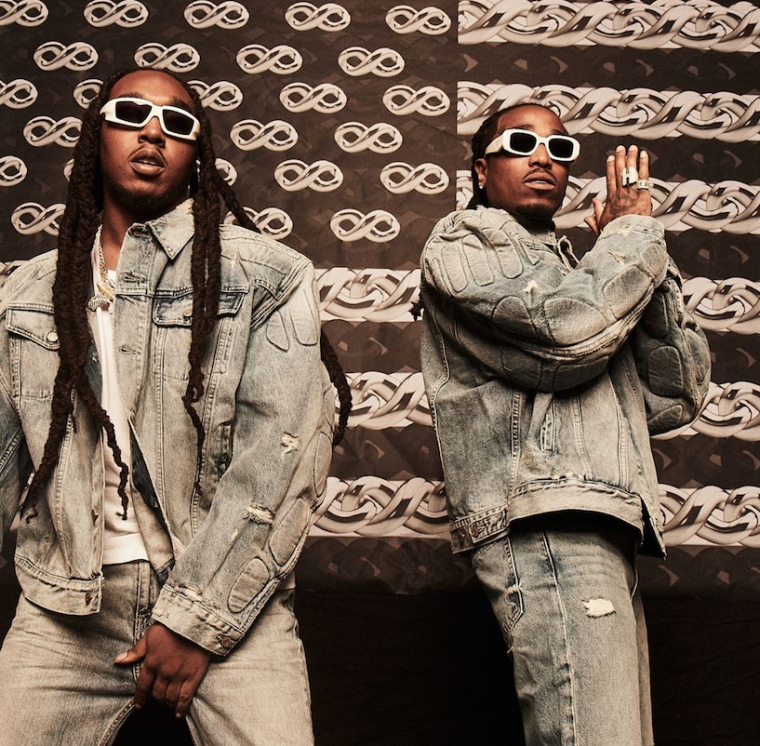 Quavo and Takeoff have a new album out this week. The duo, Unc & Phew as they have dubbed themselves, are notably minus the third Migos member, Offset, and have spoken on the current dynamic between the three family members.
During an appearance on DJ Scream's Big Facts podcast, Quavo and Takeoff were asked about the future of Migos and the possibility of them reuniting to make another album. The answers were revealing, with both rappers talking about being from a "loyal family" and how they are praying for a solution.
"I just feel like we want to see our career as a duo because we just came from a loyal family," Quavo told DJ Scream, explaining his belief that family is "supposed to stick together" but acknowledging that doesn't always happen. "Sometimes, when shit don't work out, it ain't meant to be," Quavo said. "So that's what I think."
Takeoff added that he has looked to God through a trying period for the family group. "We don't know all answers," he said. "God know. So we pray a lot. And we tell him, whatever, whatever ain't right, however you supposed to see it fit, you put it back together or however you do it. Only time will tell. We always family, now. Ain't nothing gon' change."
In August Offset launched legal action against Quality Control, Migos longtime, label, in a dispute over ownership of his solo material. Quavo was adamant that this is not behind their current relationship problems, however. "This got something to do with the three brothers," he explained.
Check out the full clip below. Quavo and Takeoff's Only Built For Infinity Links drops this Friday, October 7.