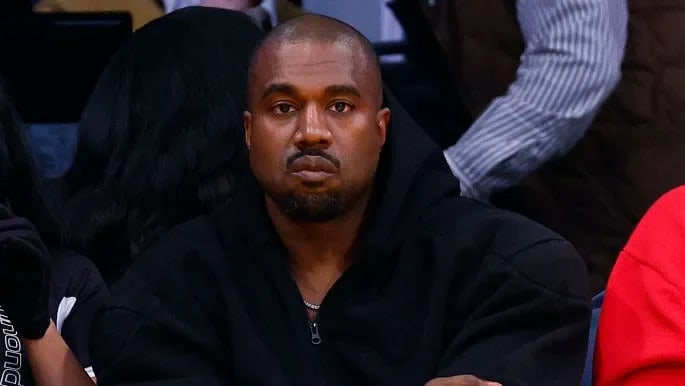 Donda Academy, Kanye West's private Christian school, is closing for the remainder of the 2022-23 school year, The Times of London reports. According to the report, school principal Jason Angell emailed students' parents to alert them to the shuttering of the school. "Our leadership team will be working diligently to assist all families during this transition, ensuring that every scholar has what they need to succeed in their next community in a prompt and gracious manner."
Donda Academy opened last school year with a flagship location in Simi Valley, California, though Ye had expressed plans to expand nationwide and to open universities as well. The academy's website declares its mission as "prepar[ing] students to become the next generation of leaders, thinkers and innovators. The Academy was the subject of intrigue earlier this year when it was claimed that Ye makes parents sign NDAs before enrolling their children as students.
No reason for Donda Acdemy was given by prinicipal Angell, though it arrives amid a wave of West's business relationships collapsing as he feels the consequences of a string of antisemitic and other offensive comments. The Holywood Reporter claims an educational consultant for the school resigned in response to his recent actions. The LA Times, meanwhile, revealed that the school's basketball team, the Donda Doves, was uninvited from two upcoming tournaments, the Spalding Hoophall Classic and Play by Play Classics. In a statement, Play by Play organizers said, "Kanye's words and actions violate our values as a company and a country."
On Tuesday Adidas confirmed they had terminated their partnership with West and his Yeezy brand, a deal that earns them an estimated $2bn annually. In a statement the German sports retailer said it "does not tolerate antisemitism and any other sort of hate speech."
The past week has seen West dropped by Balenciaga, talent agency CAA, his lawyer, and a film studio with a completed documentary on the artist. Athletes Aaron Donald and Jaylen Brown also ended their partnerships with West's brand management agency, Donda Sports. Additionally, it has emerged that the rapper is no longer signed to longterm label Def Jam, with his contract expiring in 2021.
The FADER has reached out to a representative for Ye for comment.