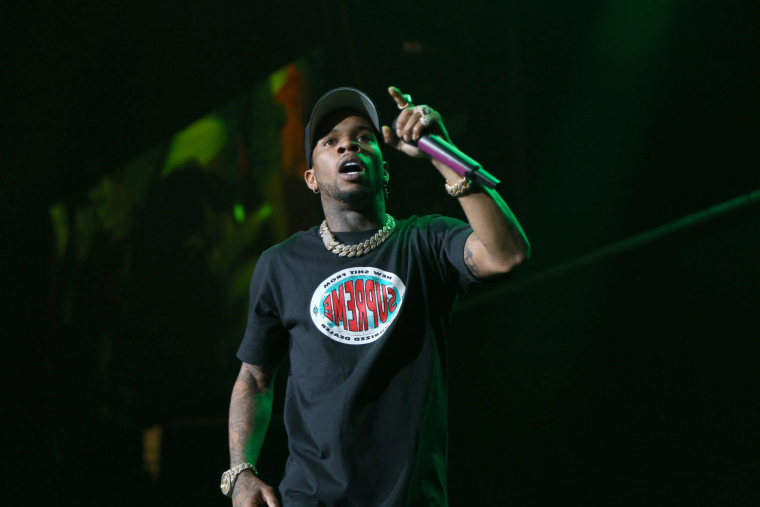 Daystar Shemuel Shua Peterson (Tory Lanez) has been charged with a third felony in connection with his alleged 2020 assault of Megan Jovon Ruth Pete (Megan Thee Stallion), Rolling Stone first reported and multiple outlets have since confirmed. The new charge, discharging a firearm with gross negligence, comes in addition to felony counts of assault with a semiautomatic firearm and carrying a loaded, unregistered firearm in a vehicle, both of which Peterson pleaded not guilty of in November of that year.
The Los Angeles County District Attorney's office brought the new charge against Peterson on Tuesday, December 6, a day after L.A. County Superior Court Judge David Herriford ordered him released from house arrest despite Deputy DA Kathy Ta's strenuous objections. Per Rolling Stone, discharging a firearm with gross negligence could warrant (in Peterson's case) a prison sentence of six years, a penalty that could be assessed independently or on top of the 22 years he faces if convicted of the other two charges.
The FADER has reached out to Ta and to Peterson's attorney, George G. Mgdesyan, for further comment.