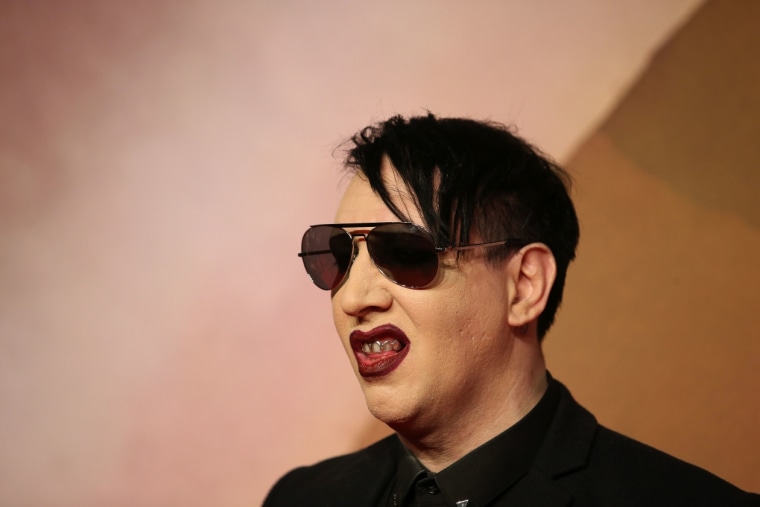 A 2021 lawsuit filed by model and entertainer Ashley Morgan Smithline against Brian Warner, better known as Marilyn Manson, has been dismissed without prejudice by a Californian court, the Los Angeles Times reports. Smithline sued the musician for sexual assault, sexual battery, intentional infliction of emotional distress, unlawful imprisonment, and more. Manson denies all of the allegations.
The decision to dismiss the lawsuit follows the departure of Smithline's attorney in October of last year. She is legally entitled to refile the lawsuit should she find alternative representation.
"We thank and commend Ashley Smithline for dismissing her claims against Brian Warner without seeking or receiving anything in return," Howard King, Manson's attorney, wrote in a statement shared with Pitchfork. "Ms. Smithline has refused to be manipulated by others who are trying to pursue their own agendas against Mr. Warner. We wish her well and will continue to work to assure that a significant price will be paid by those who have tried to abuse our legal system."
Warner remains at the center of a number of legal cases, including a federal lawsuit from from actress Esmé Bianco, who has accused him of sexual assault and sexual battery. Two more lawsuits, one from former assistant Ashley Walters accusing him of sexual assault and harassment and another from a former partner alleging he had raped her and tried to kill her, were dismissed last year. The unnamed former partner refiled shortly after her suit was dismissed.
Separately, Warner is suing actress, and former fiancee, Evan Rachel Wood for defamation. The Westworld star was the first to publicly speak out when she named him as her abuser in 2021 and detailed allegations of domestic violence in a subsequent documentary. The findings of a criminal investigation into allegations of Warner's sexual abuse was handed to the Los Angeles district attorney in September last year.
The FADER has contacted Warner's attorney for additional comment.