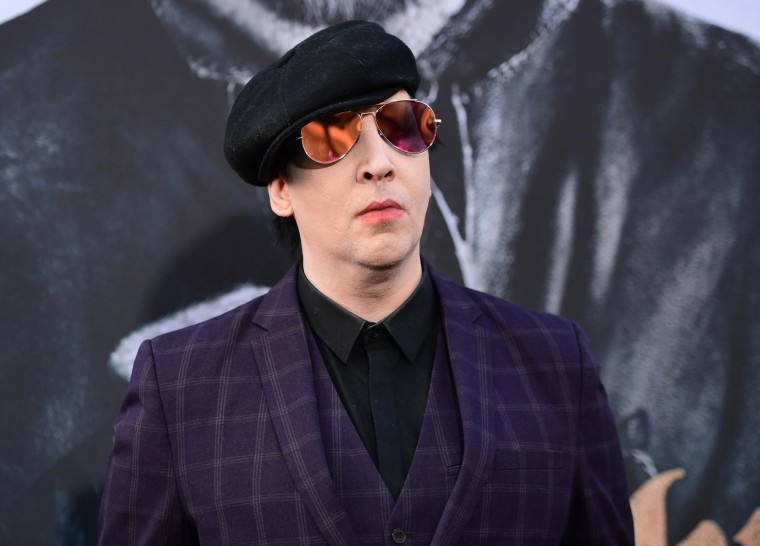 The Los Angeles Sheriff's Department's investigation into allegations of sexual abuse against Brian Warner (Marilyn Manson) is still ongoing, but the department has submitted its initial findings to the L.A. District Attorney's Office, The Daily Beast first reported Monday and a representative of the D.A.'s office has confirmed to The FADER.
The office sent the following statement: "On September 19, 2022, investigators from the Los Angeles County Sheriff's Department provided partial case material to LADA pertaining to the sexual assault allegations against Brian Warner, also known as Marilyn Manson. There is more material that is still outstanding, however, we do not have a timeline for the additional submission from the LASD. Once we receive everything, experienced prosecutors will carefully and deliberatively review everything that has been submitted prior to making a filing decision. This review will take some time but rest assured our office takes these allegations very seriously. LADA is dedicated to providing care and assistance to all victims of sexual assault, abuse and intimate partner violence."
Warner is accused of domestic abuse by five former partners, including actress Evan Rachel Wood, who released an HBO documentary titled Phoenix Rising on her experience as a sexual assault survivor earlier this year. He was dropped by his record label and talent agency in February 2021 in light of the claims. He continues to deny all of the allegations.
In May 2021, a warrant for Warner's arrest was issued in New Hampshire. Six months later, LASD officers raided his Hollywood home. And in March of this year, he filed a defamation lawsuit against Wood.
A representative of Warner declined to comment on the LASD investigation's new development when contacted by The FADER.