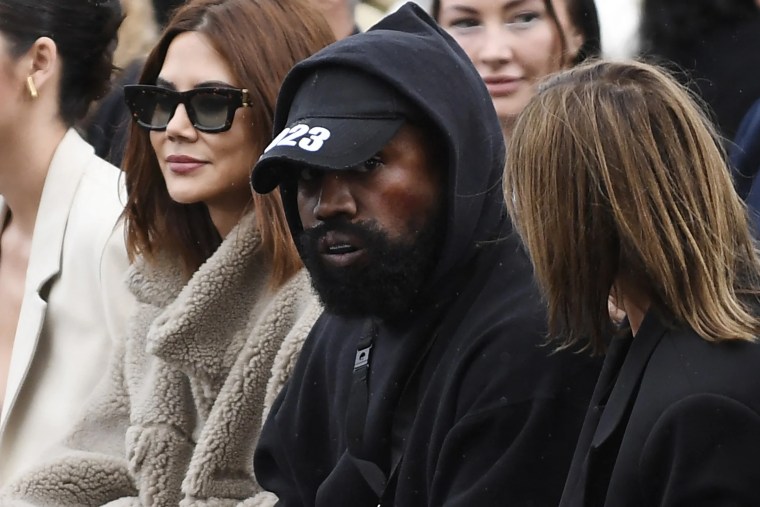 A new Daily Beast report has thrown cold water on the prospect of a full-fledged 2024 campaign for president from Kanye West, who is reportedly focusing exclusively on his private Christian school Donda Academy.
Adam Camacho, a documentary producer hired by West in November 2022, spoke with the Beast about his experiences and conversations with West. Camacho was hired by West's company to make a film, but communication with the rapper soon dried up after Camacho's contract was extended. When Camacho reached West, he reportedly told him of the change in focus. "Right now, I am living my life — like I'm concentrating on the school, The Donda Academy, and my new wife, and my kids, and that's it," West allegedly told Camacho. "I just want to be left alone."
A separate, anonymous employee of West's backed up Camacho's account of West's ambitions. "His interests are focused on his children, family, and creative endeavors… Anyone that is representing Ye in any political capacity is a charlatan. There is no political shop."
An anonymous employee of West's told the Beast that the artist's interest in running for president has waned since his marriage to Bianca Censori, a shoe designer at his fashion line Yeezy. The pair were wed in a surprise, private ceremony in January.
West has stayed out of the public eye after his disastrous series of anti-Semitic public statements led to the collapse of his fashion empire. He was dropped by Adidas, Balenciaga, and CAA after tweeting anti-Jewish tropes and promising to go "death con 3" on Jewish people. West only doubled down in the following months, baffling the far-right conspiracy theorist Alex Jones as he proclaimed "I like Hitler" on Jones' web show (West also discussed his 2024 ambitions during this appearance). In March, he announced that Jonah Hill's performance in 21 Jump Street "made me like Jewish people again."
Last week, two former Donda Academy teachers launched a lawsuit against the school and West, alleging racial discrimination, wrongful termination, and more.