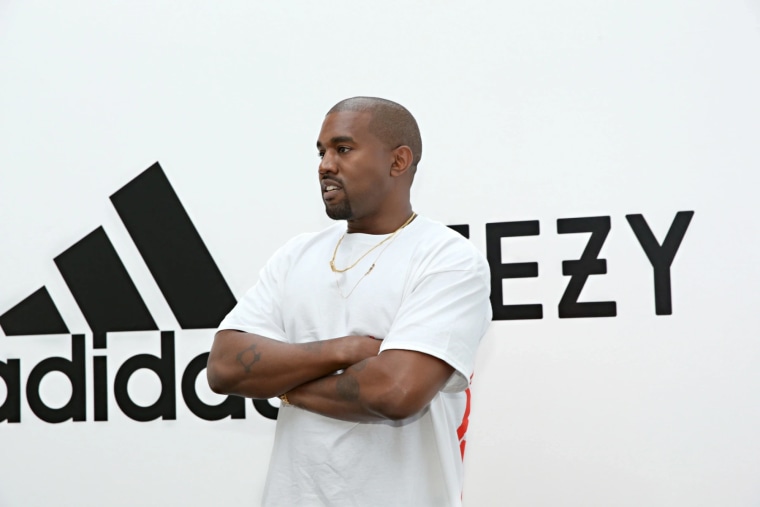 Adidas plans sell its roughly $1.3 billion back stock of Yeezy merch and donate some of the proceeds to charity, The Guardian reports and a representative of the company confirmed to The FADER. The brand's CEO, Bjorn Gulden, told investors last week that a decision on what to do with the unsold inventory, saying the company was "trying to avoid" destroying the shoes and stating the obvious: that there are "many interested parties." And in the company's annual meeting today (May 11), he stated more definitively that Adidas would sell the goods and donate some of the proceeds to unnamed charities representing communities that were "hurt" by West's hateful rhetoric.
"For the last four months we have been trying to find solutions on what to do with [the back stock]," Gulden said at the meeting in German (roughly translated here). "Burning the goods is not the solution. Now, talking to all the NGOs and a lot of organizations that have been hurt by Kanye, they all say, no, that's not the solution. What we are trying to do now over time is to sell parts of this inventory and donate money to the organizations that are helping us and that were also hurt by Kanye's statements. When we will do that and how we will do that is not clear yet, but we are working on those things. But I think burning the products is not the point. And we will update you as soon as that decision is made."
As The FADER's Jordan Darville reported last week, Gulden's comments shed light on the effects of Adidas' separation from Kanye, which followed a string of antisemitic public comments and other problematic behavior. Net sales for the company declined 1 percent against an expected 9 percent gain if West had stayed in good standing. And sales are predicted to plummet even further this year, with the company set to lose close to $550 million in operating profits as a direct result of ending its Yeezy partnership.
Per The Guardian, West will still be entitled to a 15 percent commission on any future sales of his product by the company under the terms of his departure from his Adidas X Yeezy deal. The company did not immediately respond to The FADER's request for the specifics of Kanye's reported commission or the structure of the planned sale and proceeds donation at large.
Earlier this month, Adidas' shareholders filed a class action lawsuit against the brand, claiming executives at the company knew about West's unprofessional and offensive behavior for years before they ultimately ended their partnership with him. Adidas has denied the claims.