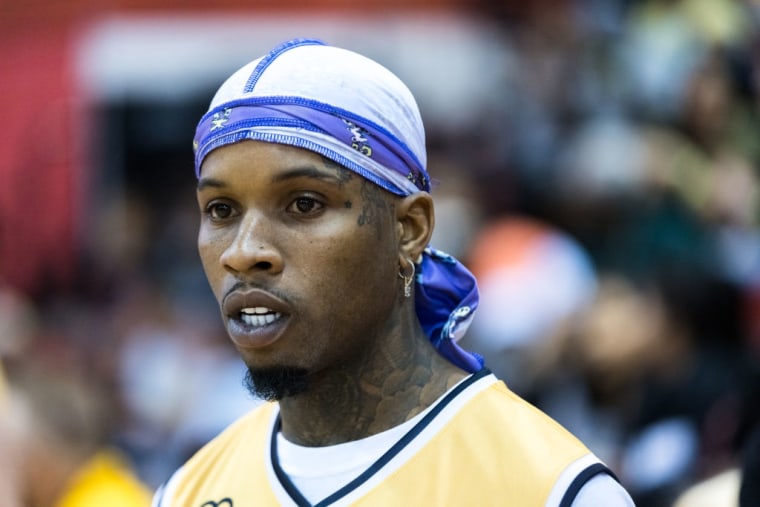 Tory Lanez has had his sentencing for the shooting of Megan Thee Stallion postponed until August 7. Reporter Meghann Cuniff announced the news today from a Los Angeles courtroom.
Lanez, real name Daystar Peterson, was found guilty in December of assault with a semiautomatic handgun; carrying a loaded, unregistered firearm in a vehicle; and discharging a firearm with gross negligence, all felonies. He faces up to 22 years and eight months in prison, though prosecutors have suggested a 13-year sentence for the assault.
"The defendant and the 24-year-old victim got into an argument while riding in an SUV in the Hollywood Hills," the prosecutors' statement read out in court stated. "The victim exited the vehicle and Peterson is accused of shooting several times at her feet and wounding her."
Peterson was identified in the criminal complaint as having allegedly "inflicted great bodily injury upon" a "MEGAN P." The complaint clarified that Megan P. was "not an accomplice to the above offense."
Peterson and his legal team have spent the last six months delaying the sentencing, which was originally due in January, by obtaining new attorneys and filing a motion for a new trial. He was denied the latter request and subsequently attempted to have Judge David Herriford dismissed from the case. That appeal was also rejected.
The FADER have reached out to attorneys for both Megan Thee Stallion and Peterson for comment.