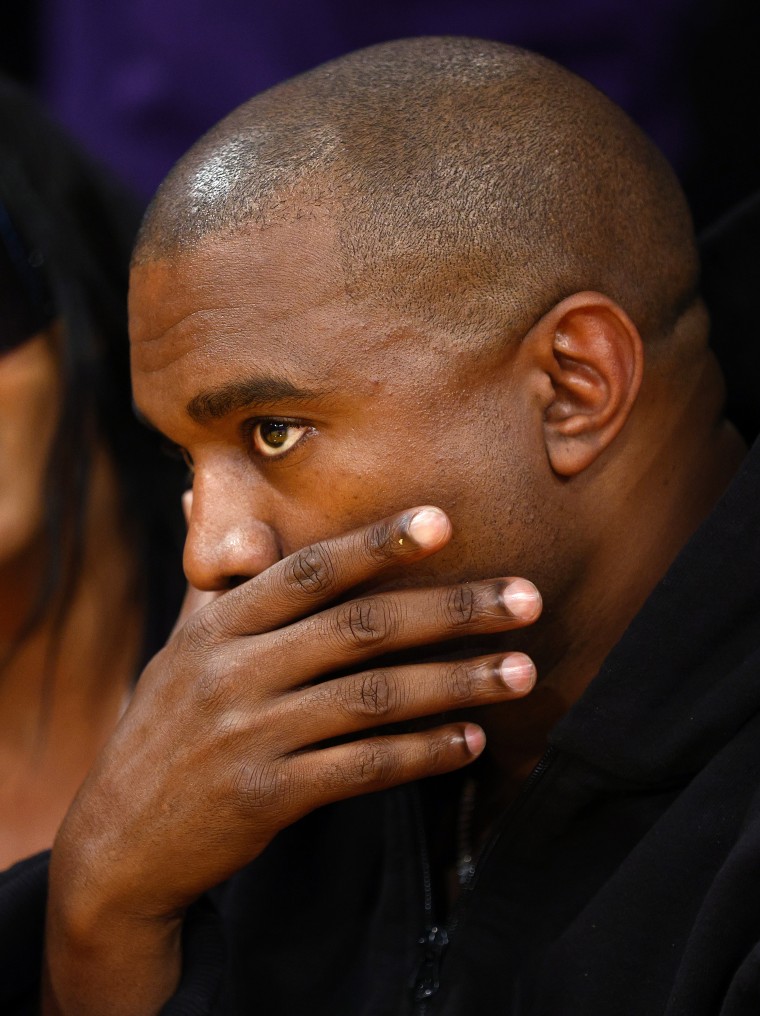 Kanye West has been sued for copyright infringement again, Billboard reports and court documents reviewed by The FADER confirm. A complaint filed Wednesday in the United States District Court for the Southern District of New York by attorneys for Ultra International Music Publishing (UIMP) claims Ye did not clear the sample of Marshall Jefferson's 1986 house anthem "Move Your Body" that can allegedly be heard at least 22 times on the Donda 2 track "Flowers."
Like the rest of Donda 2, "Flowers" was released in late February exclusively on Stem Player, an MP3 device created specifically for the album in collaboration with Alex Klein and his company, Kano Computing Limited. Klein and Kano are also named as defendants in UIMP's lawsuit, which points to a claim Kanye made in February that he'd earned $2.2 million from the record's unorthodox release in a single day.
In their complaint, UIMP's attorneys point to the gulf between Ye's self-proclaimed commitment to the fair treatment of artists and his alleged infringement on Jefferson's intellectual property. "Manifesting the height of hypocrisy, West advocates for artists' rights with one hand, yet has no shame in taking away rights from another artist with the other," they write.
"I've been sampled thousands of times," Jefferson said in a statement that was sent to The FADER by a representative of his management. "There is a right way and a wrong way to go about it. Getting done by another artist, a BLACK artist, a fellow Chicagoan without acknowledgment is disappointing."

Even for a musician of his status, Ye has been sued for copyright infringement an impressive number of times: Previous plaintiffs have claimed he used unlicensed samples on "Everything I Am," "Made In America," "New Slaves," and "Freeee (Ghost Town Pt. 2)," among other tracks in his solo catalog and production discography. Most of these cases have ended in out-of-court settlements.
UIMP's lawyers offered no further comment on their allegations when contacted by The FADER. The FADER has also reached out to a representative of Kanye West.