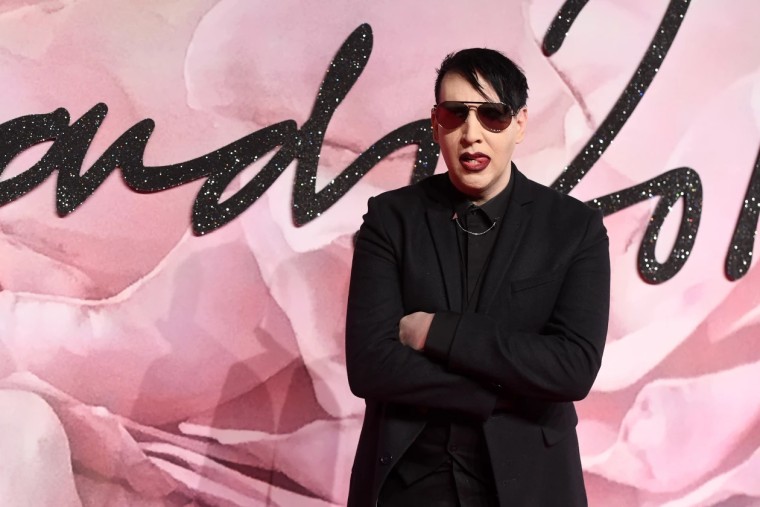 Brian Warner, best known as Marilyn Manson, has been accused of "childhood and adult sexual abuse, sexual battery, assault and molestation" in a lawsuit filed on Long Island, New York, on Monday. The suit alleges Warner abused the unnamed plaintiff in 1995, when she was 16 and he was 26. Warner has not yet commented on the new lawsuit, which was first reported by Rolling Stone.
The lawsuit was filed under the New York Adult Survivors Act, which allows alleged victims to pursue legal action outside of the usual statue of limitations. The plaintiff alleges that she was targeted by Warner while she was living in Maryland and that she was assaulted twice, once in 1995 and again in 1999.
The suit states that the plaintiff, who is seeking unspecified damages, "suffered severe emotional, physical and psychological distress, including shame, and guilt, economic loss, economic capacity and emotional loss … humiliation, shame, and horror that she will continue to suffer for the rest of her life."
Nothing Records and distributor Interscope Music Publishing, to whom Warner was signed to at the time, are named as co-defendants in the suit. The legal filing states that his "pedophilic obsessions and violent behaviors were not only known by defendants Interscope and Nothing Records, but they were celebrated and promoted for their collective financial gain." Neither label has commented at the time of writing.
This new lawsuit comes shortly after Warner settled a separate lawsuit with the actor Esmé Bianco, who sued him in April 2021, alleging rape and sexual battery.
In early January, a California judge dismissed another 2021 sexual assault lawsuit filed against Warner by a former partner (in this case, model and entertainer Ashley Morgan Smithline). A March 2022 defamation lawsuit Warner filed against Evan Rachel Wood — who detailed her own abuse allegations against him in an HBO documentary titled Phoenix Rising — is ongoing. And the Los Angeles County District Attorney's Office is still reviewing the findings of an L.A. Sheriff's Department Special Victims Bureau's criminal investigation into the multiple abuse and sexual assault claims against Warner.