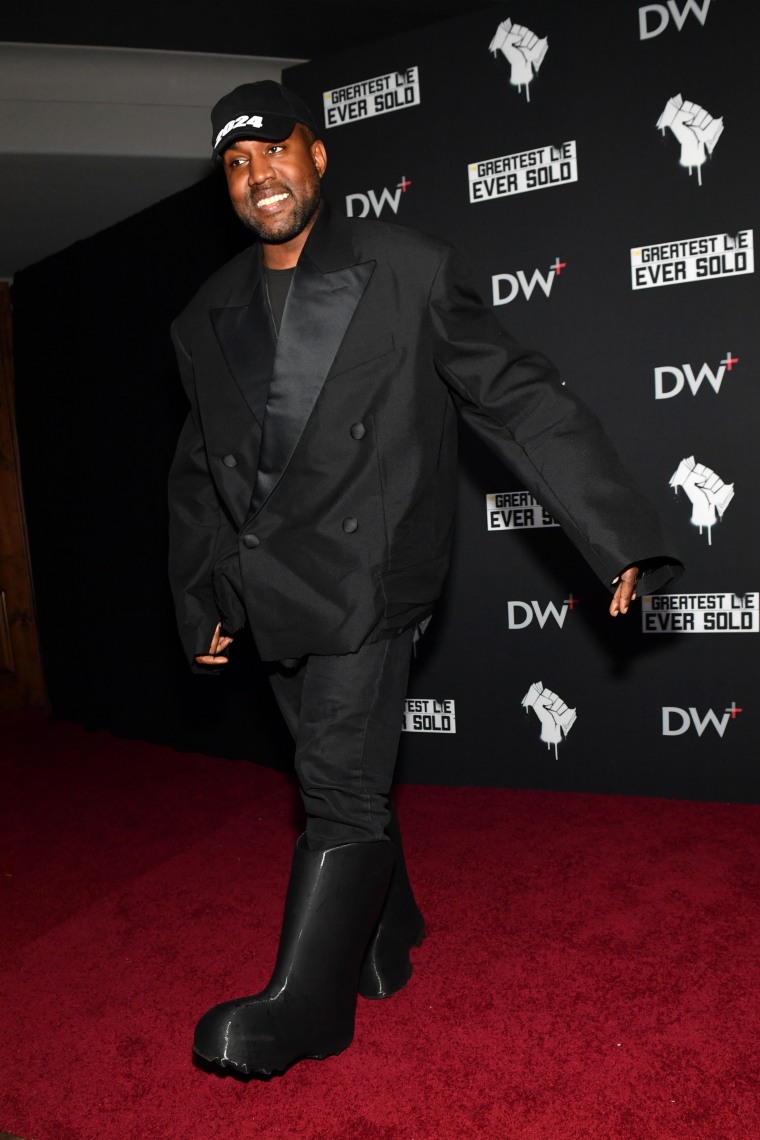 If you thought that Kanye West's exile from the music industry over his wildly anti-semitic statements would be permanent, think again. according to a new Forbes report, the rapper is busy working on another album, and it could arrive at any time: "Sources close to the rapper state could be dropped sometime soon, potentially without warning." Feels vaguely threatening, like most things West has shared with the public over the past year or so.
The news of the follow-up to 2022's Donda 2, an album exclusive to the portable music device Stem Player, comes in the wake significant leaks of unreleased Kanye West content. His Dr. Dre collaboration Jesus Is King II, announced in 2019 but never officially shared, emerged on the internet this week, as did a full-length visual companion to an early version of his 2021 project, Donda.
West saw the dissolution of his business relationships with Adidas, Balenciaga, CAA, and more soon after his initial antisemitic outburst on Twitter in October 2022, in which he said he was going "death con 3" on Jewish people and implied that Sean "Diddy" Combs was being controlled by Jews. He followed that up with an appearance on a show hosted by far-right commentator Alex Jones, where he praised Hitler. Adidas shareholders launched a class action lawsuit against the company over West's behavior in May — the company's chief executive, Bjørn Gulden, said West "didn't mean" his antisemitic remarks in an interview last week.
West's most recent public performance came during a surprise appearance at Travis Scott's Utopia show in Greece, where West performed "Praise God" and "Can't Tell Me Nothing."