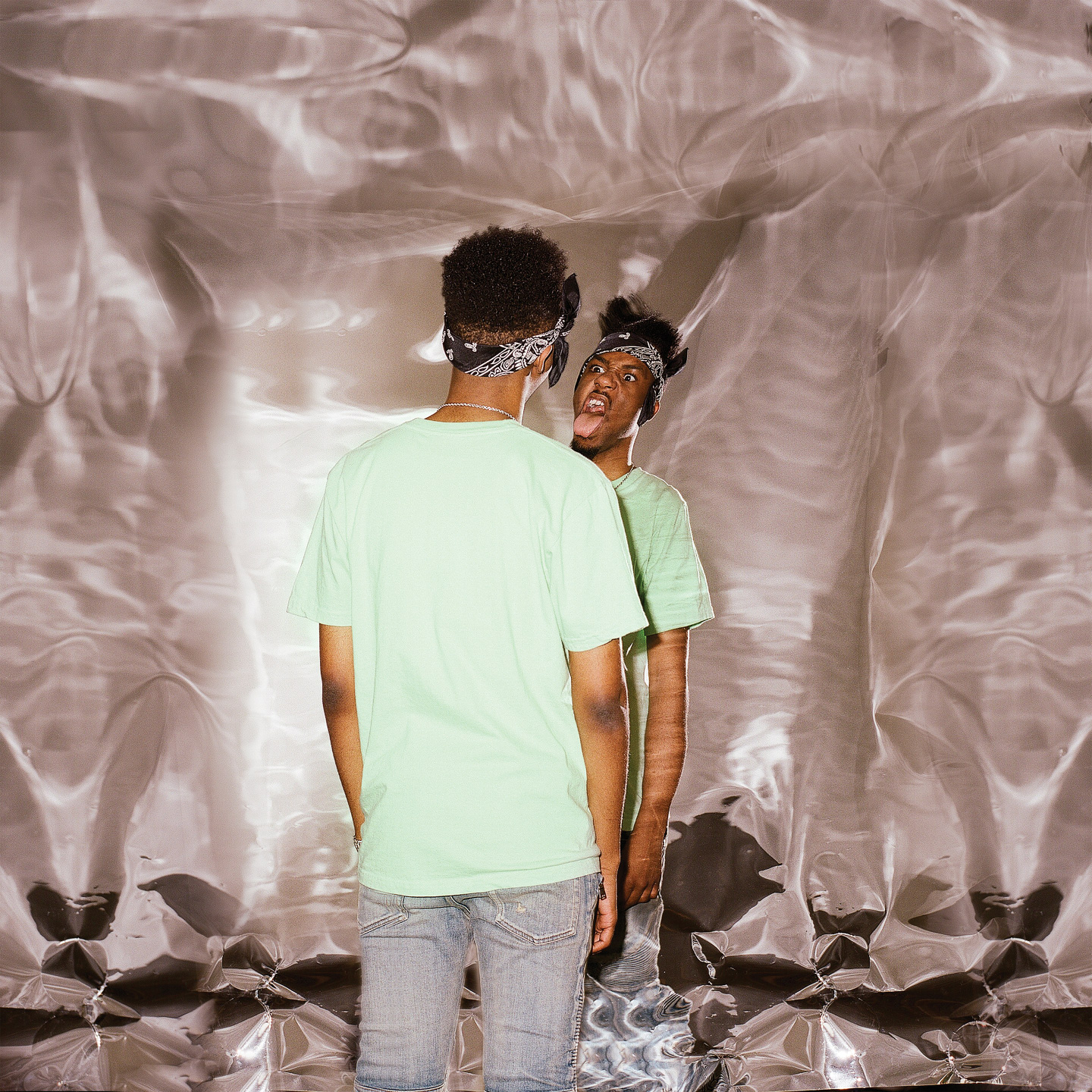 Creating music and culture takes a lot of people, and you rarely get the chance to see them all. With our new Producers Issue, we shine a light on behind-the-scenes visionaries of all kinds, something that The FADER has been doing for most of its history, especially when it comes to rap— first with cover stories about producers like The Neptunes, and more recently in our long-running online column Beat Construction. Over the past five years, six columnists have interviewed over 60 producers, songwriters, and DJs.
Back when I was manning the franchise, I always asked, "What was your upbringing like?" That's a word-for-word copy of a question my predecessor Andrew Nosnitsky would sometimes start with. I used it because it works—the social side of production can be far more instructive than what gear someone used. Great beats can be immaculately conceived off emotion or achieved after years of study and practice, but both paths take work, and no success is a fluke. Metro Boomin wouldn't be the hottest guy out if his mom hadn't driven him from St. Louis to Atlanta so he could get studio time when he was a teen, providing a model for the loyalty and kindness his collaborators love him for now. Somehow woke years before the rest of us, Erykah Badu is still masterfully manipulating a new generation, whether that's her own children, Soundcloud DJs, or new mothers in her side business as a doula.
On the occasion of this issue, I went back and read all the Beat Construction interviews, looking for patterns among their stories. There were plenty.
---
1. A childhood at church might inspire both discipline and trust
A significant number of producers have religious backgrounds. Zaytoven, a military brat, was in church a lot as a kid, and still plays organ at an Atlanta church on Sundays. DJ Dahi grew up in a "super-duper" Christian household, where rap music wasn't allowed. London on da Track played "professional piano" at church before he learned to produce. Knxwledge spent "five days a week for almost 18 years straight" in church, where he sang in choir and, crucially, borrowed all the instruments.
2. If you see your family involved in something, it's easy to imagine yourself involved too
DJ Mustard's uncle, DJ Tee, was a big party DJ who had Mustard cover for him when he was just 11. DJ Spinz grew up at his grandma and uncle's supper club, and made friends with the DJ there. DJ Diamond Kuts watched her dad emcee block parties, and The Internet's Matt Martians watched his brother help Janelle Monae start a label. Sango's mom messed around with a Casio keyboard and sampler during her stint in the Navy, then arranged for a young Sango to get a demo on how to use it because they "wanted to learn as a family."
3. But if your family doesn't put you on, you'll probably rely on help from someone else
When public programs provide access, we all benefit. Iamsu learned to build loops out at the free Oakland program Youth Radio, WondaGurl studied at a Toronto non-profit called The Remix Project, and Stefan Ponce was mentored by a guy named Simeon at the Chicago youth center Street Level Youth Media.

4. Work starts after your 10th birthday.
Sounwave was 10 when he started on a drum pad machine. El-P started making pause tapes with a boom box when he was 12. Metro Boomin got his first laptop for Christmas at 13. Boi-1da played keyboard at 8, and downloaded Fruity Loops at 14.
5.The best shit happens when the biggest ego in the room is the song
According to Terrace Martin, this is a rule that Snoop Dogg lives by. I'd argue it's worked for lots of people. As Boi-1da put it: "No one does anything by themselves." Frank Dukes said producing is like being in a band where everyone plays to their strengths, and DJ Dahi, three years earlier, agreed: "Somebody else is better than you at this, you're better at that," he said. "Why not work with that person and make something that's worth sharing with the world?"
6. But your vision still matters
A great producer is able to see potential in someone unknown, like ILoveMakonnen, and make them realize it, said "Tuesday" co-producer Sonny Digital. For Andrew "Pop" Wansel, good work has appeared in his head before it has in reality: "I woke up singing [a] song, then I realized that it didn't exist, and I said, 'Oh I got something cool.'"
7. Psychology can be as important as skill
"The producer doesn't just make a beat," Harry Fraud said. "He sits there. It's about pulling the best out of the artist, setting them in the right headspace to create at their top condition." Terrace Martin said he prays before recording or playing live, to make himself an "empty vessel" for good energy. TM88 said a successful studio is like a living room. "It's a family thing," he explained. "Even if we don't make beats together, we'll still hang out."
8. Survival means not getting stuck in the sound you're already good at
"Our sound is just a constant push for evolution. That way it never gets played out," Pharrell said back in 2001. El-P said he aspires to "forget" how to make music, so that every session will feel new and exciting. Mike WiLL Made-It saw each beat as an opportunity to best himself: "How different can it get? How can I smoke the last one?" In each of his samples, Roc Marciano sought "something that I can learn from." For Zaytoven, it helped to watch his peers, even when he didn't always love what they were doing. "I sometimes can't put my finger on why the kids like it, cause it sounds almost terrible," he said of Soulja Boy and his descendants. "But I know that it's something to what they're doing, with or without me."
9. And looking back usually means regretting you haven't done more
Producers have a strong hand in pushing music forward, but working for hire often entails sacrifice. "I would call myself well rounded, but a lot of the stuff I've released is just what these niggas want, that shoot-em up, regular shit," said Metro Boomin. "People's brains could be a little more open," said Raye Rich of FKi. His real job, he added, is learning "how to trick people" into green-lighting the weird stuff.