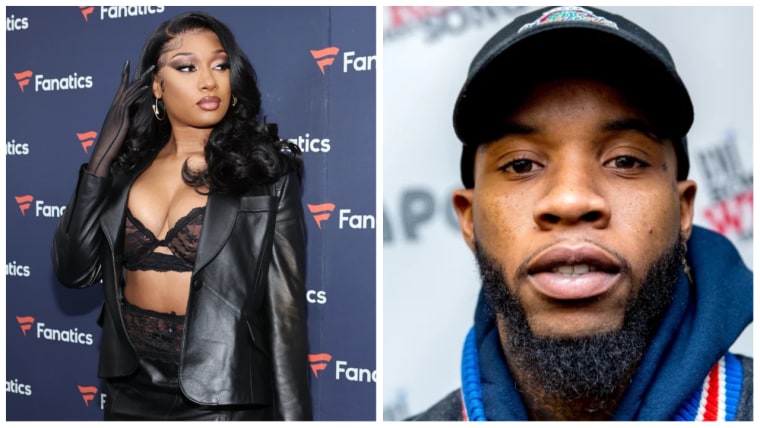 Tory Lanez' upcoming trial on a firearm assault charge has been postponed until the end of the year, Rolling Stone reports. Lanez, real nam Daystar Peterson, faces trial over an allegation made by Megan Thee Stallion that he shot a loaded firerarm at her after a party in July 2021, wounding her in both feet. The trial will now begin on December 9. Peterson has repeatedly maintained his innocence.
According to reports Peterson requested to delay the trial, which had been due to begin this month, as his defense lawyer Shawn Holley is unavailable while he works on arbitration for Los Angeles Dodgers pitcher Trevor Bauer, who is accused of sexual assault. Holly will also be busy in October with the trial of another client, That '70s Show actor Danny Masterson, who is facing serial rape charges.
Peterson, alongside key eyewitness Kelsey Harris, both attended a hearing on Wednesday, September 14,where they agreed to the new date. The judge said Harris, a former friend of Megan's, could be called as a possible prosecution witness and must make herself available if needed. Harris has not spoken publicly since the alleged incident with Megan explaining in recent press interviews that the friends have become estranged.
Earlier this year Megan Thee Stallion spoke about the incident for the first time, telling CBS' Gayle King that Peterson "said, 'Dance, bitch.' and he started shooting. The rapper is also taking separate legal action against her reocrd label in a case you can read more about here.