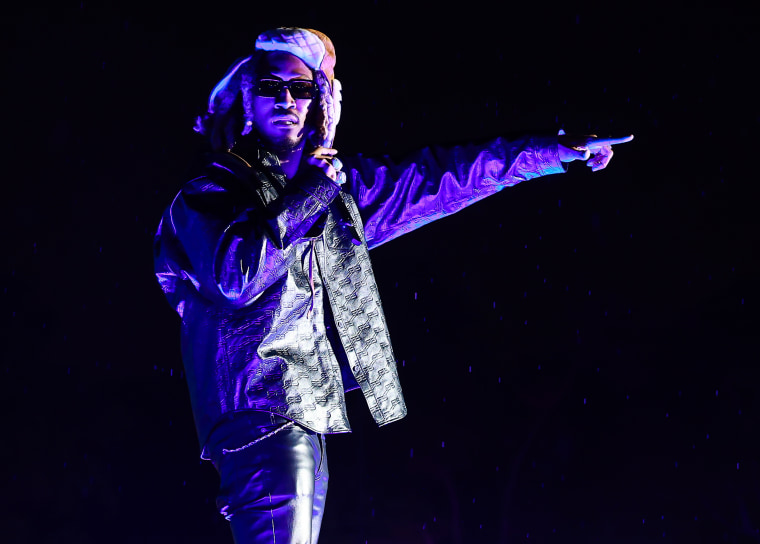 Rolling Loud will not come to New York City in 2023, the festival's organizers announced today (March 17) on the event's official social media accounts, citing logistical concerns. The traveling hip-hop showcase has taken over Citi Field three times over the past four years, skipping 2020 due to the COVID-19 lockdown. A representative of Rolling Loud referred The FADER to the festival's prepared statement and declined to comment further on the record.
"For the last few years, we've made some legendary moments happen in Queens," the statement reads. "We saw the beginning of the King Vamp era, Travis power through his full set through the pain, Carti and Uzi reuniting on stage, Nicki, 50 Cent, and A$AP Rocky putting on iconic headlining performances in their hometown, Juice WRLD's final festival performance, and many, many more moments. Sadly, due to logistical factors beyond our control, Rolling Loud will not return to New York in 2023.
"But don't worry, this isn't 'goodbye,' more like 'see you later,'" the organizers continue. "We'll be back in New York when the time is right."
The post ends with a reminder that Rolling Loud Miami will take place in July, followed by a sign-off: "LOVE YOU ALL! ROLLING LOUD FOREVER!" View the full post below.
Rolling Loud's inaugural New York edition created controversy when the festival agreed to remove local drill stars Pop Smoke, Casanova, Sheff G, 22Gz, and Don Q from its lineup following a written request from the NYPD acquired by The FADER.
"All the public sees is the letter," Rolling Loud co-founder Tariq Cherif commented at the time, adding that the festival would pay the five rappers their full fees and planned to book them in the future. (Pop Smoke, Sheff G, and 22Gz all played at later iterations of the festival.) "Way more happened behind closed doors. If we want RL to return to NYC, we have no choice but to comply. That's the position we're in."
In 2022, The FADER partnered with Rolling Loud New York and Google Pixel to deliver four GEN F profiles of emerging artists performing at the September festival: JELEEL!, Clip, CEO Trayle, and Bktherula.