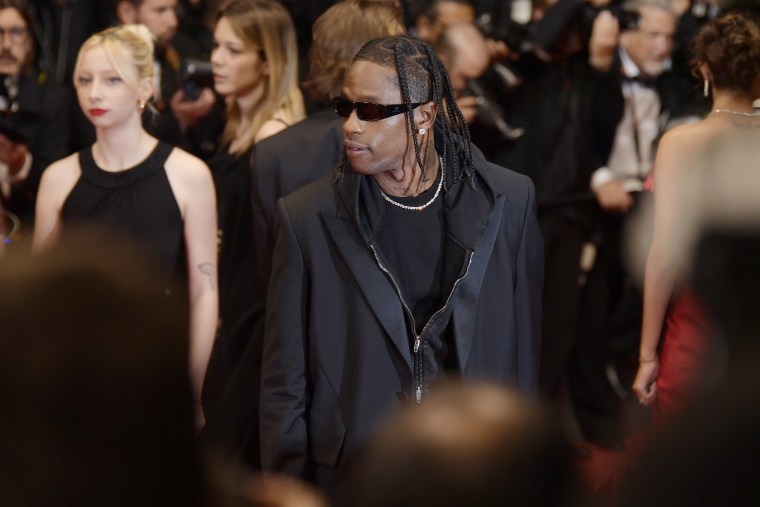 Travis Scott sat for about eight hours on Monday (September 18) at a deposition in Houston, fielding questions from attorneys for some of the hundreds of people who've sued him for his role in the 2021 Astroworld tragedy, Billboard reports.
A court document search by the magazine in April returned 1,500 active civil cases against Scott and Live Nation, his partner in organizing the event. He will not face criminal charges for the 10 deaths that occurred during a crowd crush while he was performing at the day-long concert on November 5, 2021. The Houston Police Department's 1,300-page report on the incident is publicly available.
In August, Scott reached his third settlement with an Astroworld plaintiff: the family of 14-year-old John Hilgert, who died from injuries sustained at the festival.
"Travis Scott's deposition is typical legal procedure," Scott's spokesperson Ted Anastasiou told Billboard. "What is not typical is how the media continues to focus on him despite being cleared of any wrongdoing by extensive government investigations, including by the Houston Police Department. Travis is fully cooperating with the legal process while still remaining committed to his tour in support of his record-breaking album, Utopia, and his charitable efforts to support at-risk communities."
Scott released his fourth studio album, Utopia, in July. He planned to celebrate the project's release with a show at the Pyramids of Giza, but local community leaders intervened and the event was eventually canceled. Read our deep dive into the concert's collapse here.
After his Egyptian fiasco, Scott brought gave Utopia its live debut at the historic Circus Maximus in Rome, bringing out Kanye West to perform "Praise God" and "Can't Tell Me Nothing." 60 people required medical attention at the show, and it was later revealed that the performance had sparked fear of an earthquake, prompting hundreds of calls to the city's fire service.
The North American leg of the "Utopia Tour Presents Circus Maximus" kicks off on October 11 in Charlotte, North Carolina, and ends December 29 in Toronto. Scott recently added 11 dates to the tour, bringing its grand total to 39.