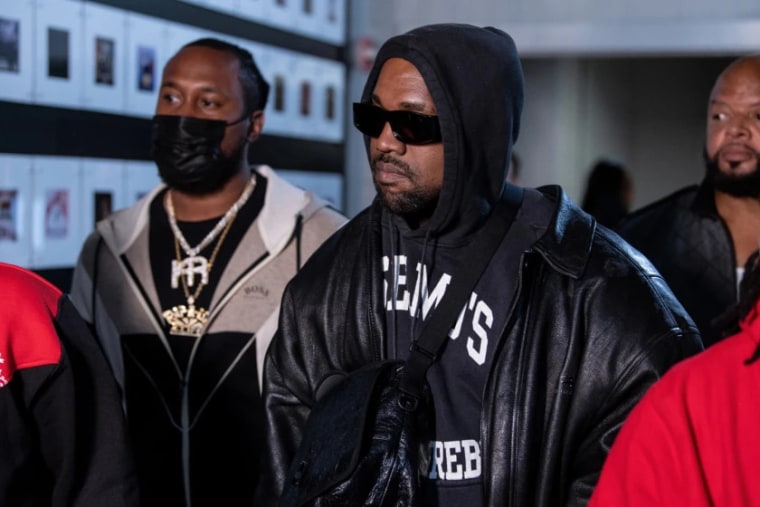 Kanye West, paid a settlement to a former employee who alleged that he used antisemitic language at work, NBC News reports.
West, now known officially as Ye, paid the former employee, who alleged multiple incidents of him praising Hitler or Nazis in business meetings, but denied the claims made in the agreement.
The former employee spoke to NBC News on the condition of anonymity, having signed an NDA as part of the agreement. The settlement, along with other correspondence and proof of the payment, was viewed as part of the report.
In total NBC News spoke to six people who alleged that they heard Ye use antisemitic language in professional environments long before his recent, highly publicized, series of comments. Three were former employees or collaborators while three more worked for TMZ in 2018, when West made a contentious visit to their offices.
Last week CNN reported last week that a separate business executive who had worked for Ye had also received a settlement after they alleged that he created a hostile work environment through an "obsession" with Hitler.
The FADER has reached out to Ye's representative for comment.
Last month Adidas confirmed they had terminated their partnership with Ye and his Yeezy brand, a deal that earned them an estimated $2bn annually. In a statement, the German sports retailer said it "does not tolerate antisemitism and any other sort of hate speech."
Ye was also dropped by Balenciaga, talent agency CAA, his lawyer, and a film studio with a completed documentary on the artist. Athletes Aaron Donald and Jaylen Brown ended their partnerships with West's brand management agency, Donda Sports while the Donda Academy shut for the school year.