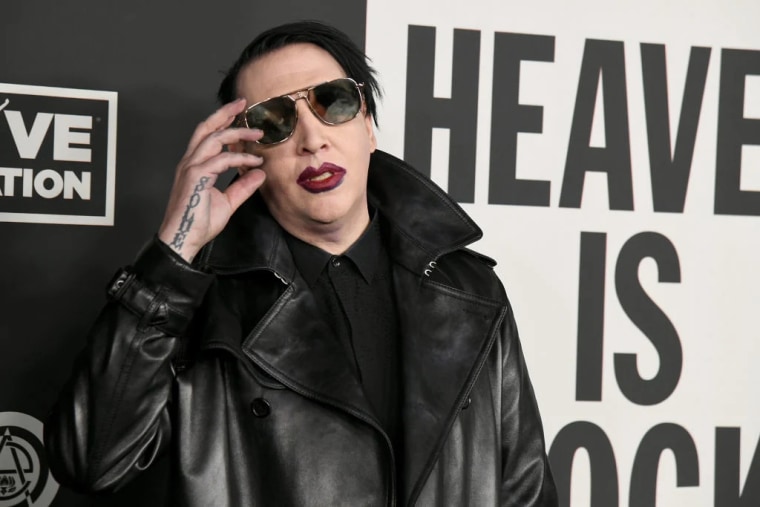 The most serious allegation in Marilyn Manson's defamation lawsuit against Evan Rachel Wood — that the actress "recruited, coordinated, and pressured" women to falsely accuse the musician of sexual misconduct — has been dismissed from Los Angeles Superior Court. Judge Teresa Beaudet tentatively ruled Tuesday that this accusation and other central claims in Manson's complaint lacked merit, citing California's anti-SLAPP statute, which protects individuals against strategic lawsuits intended to limit their free speech. The case will move forward with Manson's remaining allegations.
In press statements, Wood's team said they were "very pleased with the Court's ruling, which affirms and protects Evan's exercise of her fundamental First Amendment rights," while Manson's called the ruling "disappointing but not unexpected" in light of Judge Beaudet's recent decision not to admit a recantation from his former accuser Ashley Morgan Smithline as evidence.
Multiple women have come forward with allegations of sexual abuse and assault against Manson since Wood accused him in 2021 of abusing her throughout their years-long relationship. Among them, Smithline took him to civil court for sexual assault, but her suit was dismissed in January when her attorney left the case. Manson settled out of court with another accuser, actress Esmé Blanco, later that month. Also in January, an unnamed plaintiff sued Manson in New York, accusing him of sexually abusing him in the '90s, when she was still a minor. The Los Angeles County Sheriff's Department submitted the findings of its criminal investigation into allegations of Marilyn Manson's sexual abuse to the L.A. district attorney's office in September, but the state has yet to formally charge him with a crime.