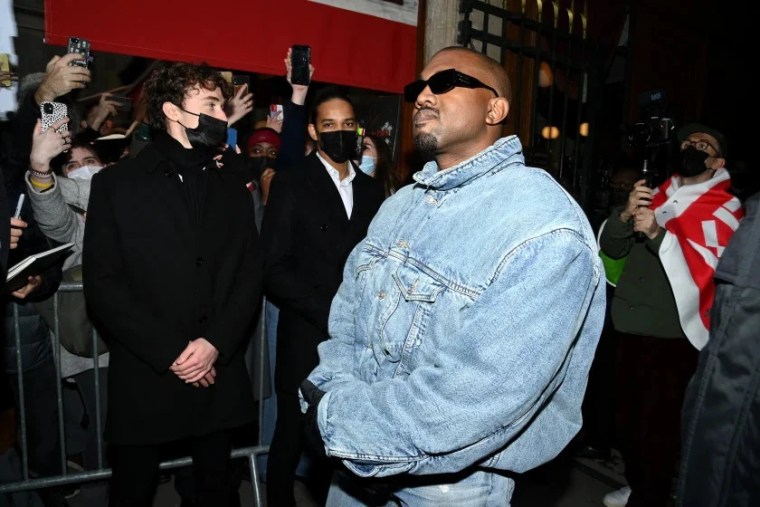 Brands, labels, agencies, and individuals have been cutting ties with Kanye West en masse due to his especially erratic behavior of late, which has culminated (thus far) in a spree of conspiracy theories including age-old antisemitic tropes and MAGA talking points. But West's music remains on all of the major streaming platforms.
In a statement to Reuters published earlier today, Spotify CEO Daniel Ek condemned West's "just awful comments" but said his catalog would stay on the platform barring a takedown request from West's former label, Def Jam. Ek clarified that if any of West's content on Spotify violated the streaming giant's hate speech policies, it would have been taking down immediately, but that this was not the case.
"It's really just his music, and his music doesn't violate our policy," Ek said. "It's up to his label, if they want to take action or not."
There's a precedent for Spotify's removal of music from its platform based on an artist's extra-curricular actions, albeit one on which the company might hesitate to decide the current case. In May 2018, the company took down R. Kelly's and XXXTentacion's catalogs — the former due to his then-alleged, now-proven sex crimes and the latter due to his then-alleged, later-confessed domestic battery of a pregnant woman. They scaled back their "hateful conduct" policy just three weeks later, though, admitting that its language was "vague and left too many elements open to interpretation."
Last month, the Anti-Defamation League published a study that found Spotify to be "not only allowing the racism and incitement of white supremacist music [but] actively promoting that content on its own playlists."
The FADER has reached out to representatives of Spotify and Def Jam for further comment, and to a representative of Apple Music for clarification of that company's stance on the issue.